Northern Ireland's Bushmills distillery has launched a single malt whiskey finished in acacia casks as a new distillery exclusive.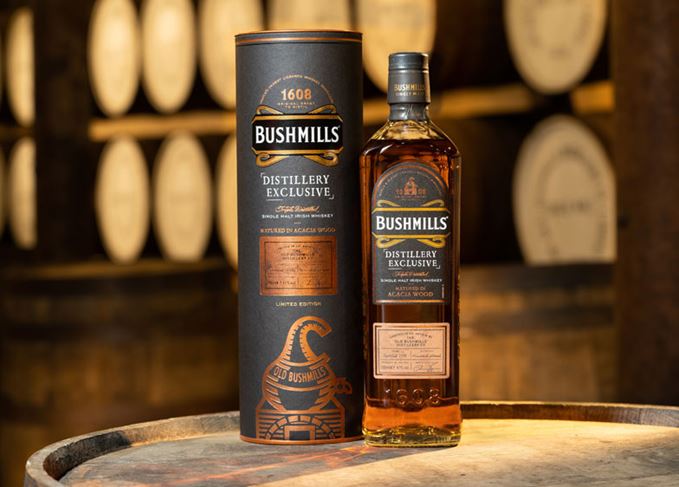 The expression marks the first time the distillery has matured whiskey in acacia, a wood said to impart a 'spicy vanilla flavour'.
The non-chill-filtered whiskey was first matured in charred ex-Bourbon casks and toasted ex-Sherry casks, and then aged in acacia casks for more than a year.
The whiskey is described as having a 'sweet spice intensity' with 'sweet vanilla and accentuated dried fruit flavours'.
Bushmills is one of the world's first distilleries to release a whisky matured in acacia. Scotland's Strathearn distillery has experimented with various wood types, including acacia and mulberry, which have been released as 'Uisge Beatha Spirit'.
Helen Mulholland, Bushmills Irish Whiskey master blender, said: 'As the world's oldest licensed whiskey distillery, it was only natural that we create a whiskey using one of the world's oldest woods.
'We are always exploring new ideas and looking for new woods to experiment with, so we were keen to work with acacia, as the product imparts a spicy, vanilla flavour into our famous whiskey.'
The edition is only available to purchase from the Old Bushmills distillery in County Antrim, Northern Ireland, priced at £74 per 70cl bottle. A total of 12,000 bottles have been created for the edition's first release.