Rare whisky worth a record £40.7m was sold at auction in the UK last year, up more than 60% on the figures for 2017.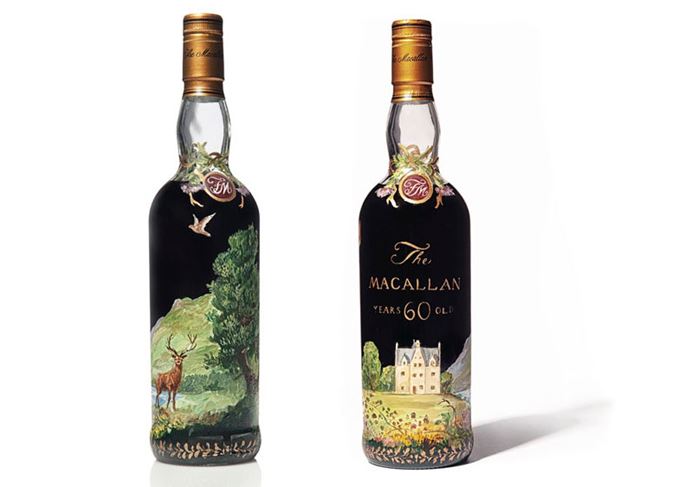 The volume of whiskies auctioned in the UK was up 29% to 107,890 bottles in 2018 versus the figures for 2017, with value soaring by 63% to £40.7m, according to a report from whisky analyst and broker Rare Whisky 101 (RW101).
It means that the UK auction market for rare whisky has more than quadrupled since 2015, when it was worth less than £10m.
The average per-bottle price was up 26% to £377.91 in 2018, another record, while the number of bottles attracting a hammer price of £10,000-plus reached 265 – compared to only 91 in 2017.
Meanwhile, the Apex 1000 Index, described by RW101 as its leading index for rare whisky, and which tracks the best-performing 1,000 bottles, increased by just over 30% during 2018.
The year was marked by the sale of two record-breaking bottles of 1926 Macallan – one at Bonhams in October, fetching £848,750, and another at Christie's in November, which became the world's first million-pound whisky, selling for a total (including premiums) of £1.2m.
'While these two bottles were among the stand-out items for sale, they were by no means the exception,' said RW101 director and co-founder Andy Simpson.
'Across the board, we're seeing an increased number of valuable bottles selling for greater value than ever before, resulting in phenomenal growth within the market for over-£1,000 bottles.'
Partly thanks to the sale of the two 60-year-old Macallans, rare whisky worth more than £15.5m was auctioned in the final quarter of 2018, more than double the figure for the entire year in 2014.