The first bottle of Prince Charles' Royal Lochnagar 30 Year Old expression has sold at auction for £9,100.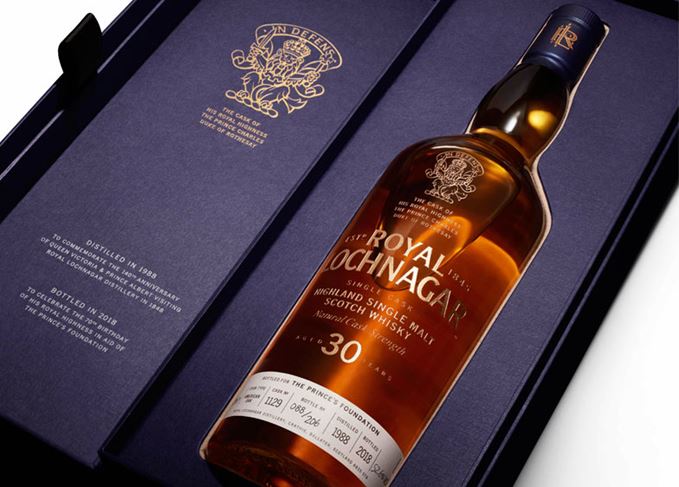 Bottle No. 1, one of the oldest official releases from the Highland distillery, was auctioned between 3-12 February at whisky and fine spirits specialist Whisky.Auction.
Proceeds from the auction will be donated to Prince Charles' charity The Prince's Foundation for its work at The Carriage tearoom at Ballater Station on Royal Deeside, near to where Royal Lochnagar distillery is located.
The auction follows the balloted sale of 184 individually-numbered bottles by spirits retailer The Whisky Exchange in January, which raised £225,400 for the charity.
A total of 206 bottles of the expression were created, and as a 'gesture of goodwill' following the sell-out success of the ballot and 'generosity shown by buyers', The Prince's Foundation has donated the remaining 20 bottles to Whisky.Auction for further fundraising.
Isabel Graham-Yooll, auction director for Whisky.Auction, said: 'We are delighted at the interest we received in the auction of bottle No. 1.
'Each bottle of the 1988 Royal Lochnagar 30 Year Old from His Royal Highness's cask is a small piece of whisky history, so it's an honour to be asked to auction the final 20 bottles in aid of The Prince's Foundation.'
The final 20 bottlings will be auctioned between 3-12 March 2019 at Whisky.Auction, with an initial starting price of £1,450 per bottle.
Diageo will retain the one remaining bottle of the expression at its archive in Scotland.