Royal Lochnagar distillery
Highland Single Malt Scotch Whisky
Everything about the plant, especially its two small stills and worm tubs, point to this being a classic, 'heavy' 19th century site. Instead, its distilling team work to make it 'light'. The wort – from a rake and plough mash tun – manages to be clear (which is not easy to achieve). Ferments are long, but it is the way in which the stills and worms are utilised which makes the difference.
Distillation is slow to maximise reflux and the stills' doors are opened after distillation to allow air in to rejuvenate the copper. Meanwhile, the worm tubs are run warm. All of this maximises copper conversation and produces a new make with the aroma of dry grass, a background of fruit and mid-palate depth. It is this weight which allows the bulk of the make to be aged in ex-Sherry butts.
Region

Highland

Production type

Single malt

Distillery Status

Working
Royal Lochnagar History
Moonshining was a profitable activity in Upper Deeside in the late 18th and early 19th centuries. As a result, when licit distilling was attempted post-1823, the reaction of the whisky smugglers was extreme. The first distiller to attempt legal whisky-making in the parish of Crathie, James Robertson, had three distilleries burned down.
John Begg, however, had both time (opposition to legal distilling had faded by the end of the 1820s), and a powerful patron on his side when he commenced distilling across the river from Crathie in 1845. Queen Victoria and Prince Albert had only recently bought the neighbouring Balmoral Estate (complete with castle), a move which not only confirmed Scotland as a fashionable destination for the English middle classes, but began to give whisky a foothold in the wider British consciousness.
Begg invited his new neighbours to his distillery soon after he opened and in 1848 what is claimed to be the first ever distillery tour took place. The Queen, her consort and their three eldest all took a dram of Begg's make [the Queen would go on to favour mixing hers with claret] and a few weeks later Albert awarded a Royal Warrant to the distillery. No-one would now dare to burn the place down.
Begg's own blend built a solid reputation and his firm was absorbed into John Dewar in 1916. In 1925 it became part of DCL [now Diageo]. A small site, its make was destined for a number of blends and in more recent times became the named malt in Korea's top seller, Windsor, and among the list of malts used in Johnnie Walker Blue Label.
It has also played a small but significant role in single malt. For a period its no-age-statement, 100% Sherry cask brand, Selected Reserve, was the most expensive whisky in the Diageo portfolio. It, an expression finished in Moscatel casks, and a 12-year-old make up the current range.
Timeline
1823

James Robertson establishes a legal whisky distillery in Crathie

1826

The distillery is destroyed by arsonists, but Robertson builds a second distillery near Lochnagar

1841

Robertson's second distillery is also burned to the ground

1845

John Begg builds his own distillery on the banks of the River Dee

1848

Queen Victoria and Prince Albert visit the distillery and grant it a Royal Warrant

1882

John Begg dies and the distillery, now Royal Lochnagar, is inherited by his son, Henry Farquharson Begg

1896

Henry Farquharson Begg passes away and the distillery is placed in the hands of his trust

1902

Royal Lochnagar is established as a private limited company

1906

The distillery is rebuilt

1916

Royal Lochnagar is acquired by John Dewar & Sons

1925

Dewars becomes part of Distillers Company Limited, and subsequently part of SMD in 1930

1963

The distillery is given a thorough refurbishment

2008

Royal Lochnagar Distillery's Edition, finished in Moscatel casks, is released
Owners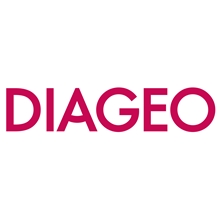 Current owner
Previous owners
Contact
Address

Royal Lochnagar Distillery




Crathie




Aberdeenshire




AB35 5TB




United Kingdom

Website

Phone

+44 1339 742700

Visitor Opening Hours

Monday

10am to 4pm (Nov-Mar), 5pm (Apr, Sept, Oct), 6pm (Aug)

Tuesday

10am to 4pm (Nov-Mar), 5pm (Apr, Sept, Oct), 6pm (Aug)

Wednesday

10am to 4pm (Nov-Mar), 5pm (Apr, Sept, Oct), 6pm (Aug)

Thursday

10am to 4pm (Nov-Mar), 5pm (Apr, Sept, Oct), 6pm (Aug)

Friday

10am to 4pm (Nov-Mar), 5pm (Apr, Sept, Oct), 6pm (Aug)

Saturday

10am (Mar-Dec), noon (Jan and Feb) to 4pm (Oct-Mar), 5pm (Apr-Sept)

Sunday

Noon (Apr-Oct) to 4pm (Oct), 5pm (Apr-Sept)
Missing Information?
We strive to provide the most up-to-date and accurate information possible, but if you think we have missed something or you have an image you'd like to share, then please let us know.
Get in touch