Distilleries operating on the islands of Harris, Raasay and Skye are to launch their own whisky festival this May.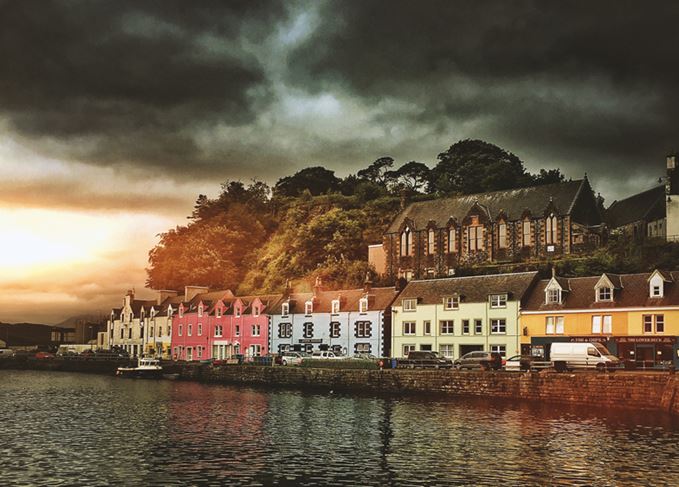 The Hebridean Whisky Festival (21-25 May) will feature free tours, tastings, music and special events spread between four island distilleries: Talisker, Torabhaig, Isle of Raasay and Isle of Harris.
The event, which is organised by all four distilleries, is based along the Hebridean Whisky Trail, a 115-mile driving route that was launched in 2018 to highlight the natural beauty and remote distilleries of the Atlantic islands.
Commenting on the collaboration, Anne O'Lone, Torabhaig visitor centre manager, stated: 'We are looking forward to joining with the other distilleries to help establish the Hebridean Whisky Festival as an ongoing annual event.'
The first two days of the festival will be held on Skye, with Torabhaig kicking off the event on Tuesday (21 May), followed by Talisker on Wednesday (22 May).
Torabhaig distillery will host a live traditional Scottish band, whisky tastings and samplings of local produce, and tours around its old farm steading, while Talisker will host a range of experiences and promotions.
On Thursday (23 May) Isle of Raasay will launch its new warehouse, and offer whisky and chocolate pairing tours.
Festival attendees can then self-guide themselves to Isle of Harris distillery on Friday (24 May) for more whisky events.
The final day of the Hebridean Whisky Festival, 'Big Day at Slig', will take place at the Sligachan Hotel in Skye on Saturday (25 May).
Festival-goers can expect whisky cocktails and tastings, distillery vehicles, cask displays, craft ales and an Isle of Skye pipe band throughout the day, plus a closing ceilidh in the evening.
Drinks and food from local businesses Cuillin Brewery, Chocolates of Glenshiel and Skye Smokehouse will also be available to sample at the closing event.
The Aros Centre in Portree on Skye will also host a tasting stand with whiskies from all the distilleries for the duration of the festival.
The events are free entry and attendees can choose to participate in the entire festival or specific days by driving or using the CalMac ferry crossing service.
More information on the distilleries and the driving route can be found through the Hebridean Whisky Trail website.
The celebrations will take place in the same month as three other regional Scotch whisky festivals: Spirit of Speyside, which will run from 1-6 May 2019; Highland Whisky Festival on 10-17 May 2019; and Fèis Ìle, situated on Islay, which will take place from 24 May-1 June 2019.