Islay distilleries Lagavulin and Caol Ila have unveiled their annual distillery-exclusive bottlings for Fèis Ìle 2019.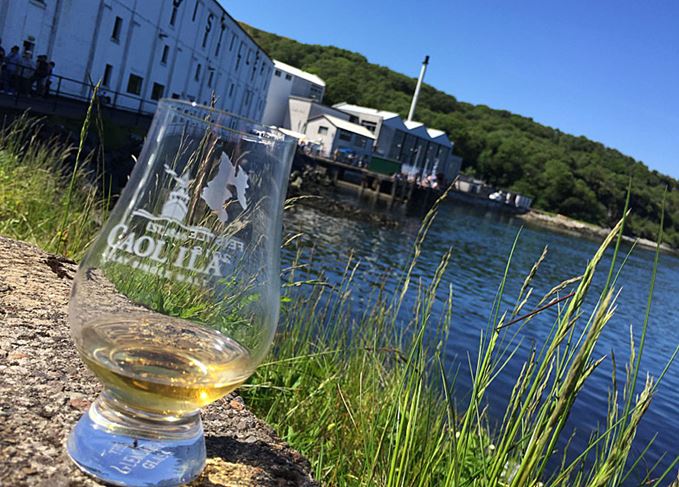 Lagavulin will release a 19-year-old single malt matured in three different casks: a refill American oak cask, a second Sherry-treated American oak cask and finally a European oak puncheon.
Said to contain 'green, mossy aromas with peppery dryness and smoky Lapsang Souchong notes', the whisky has been bottled at 53.8% abv.
Colin Gordon, Lagavulin distillery manager, said: 'This bottle is extra special because it's been chosen by everyone here – from the visitor center to the warehouse teams.
'We're sure it will surprise and delight both the familiar and new faces at this years festival.'
Priced at £150, only 6,000 bottles will be released on 25 May at the distillery's annual Fèis Ìle open day.

Festival editions: The Lagavulin and Caol Ila Fèis Ìle whiskies offer an 'exciting twist' on their traditional bottlings

Caol Ila will release a 22-year-old single malt fully matured in Sherry-treated American oak hogsheads.
Bottled at a cask strength of 58.4% abv, the whisky is said to contain 'fresh mint, citrus, spicy medicinal notes finished with a dominant note of spice' on the palate.
Pierrick Guilaume, Caol Ila distillery manager, said: 'We've taken the usual complexity of Caol Ila and used the cask influence to balance this, creating something really unique from our distillery.'
Just 3,000 bottles will be released during the distillery's open day on 27 May, priced at £130.
Said to offer drinkers 'an exciting twist on the traditional expressions available at Lagavulin and Caol Ila', both bottlings will be sold on a first-come, first-serve basis during the course of the festival.
During the open days, both distilleries will also offer tastings, warehouse tours and other events as part of the annual Fèis Ìle festivities.