Caol Ila distillery
Islay Single Malt Scotch Whisky
Caol Ila's distillery character manages to combine a fresh pear note, grassiness, a hint of juniper with distinct notes of the seashore – lobster shells, crab creels and gentle smoke. Although it receives the same spec of malt as sister distillery Lagavulin, Caol Ila's distillation regime – longer fermentation, higher cut point, taller stills, helps to reduce the heavy phenols. Maturation for the single malt is in refill casks. The unpeated variant is equally delicate with a fresh estery and almost floral lift.
Its importance for blends meant that until 2002, when a 12-year-old was released, malt lovers had to seek out independent bottlings. Now there is a range including no-age-statement Moch, 18-year-old and 25-year-old, a finished Distillers Edition and annual special releases.
Region

Islay

Production type

Single malt

Distillery Status

Working
Caol Ila History
It was in 1846 that Hector Henderson decided to build a small distillery in a tight bay next to Port Askaig on Islay's east coast. He named his venture Caol Ila, Gaelic for the Sound of Islay, the stretch of water which it looked out over. In 1857 Henderson was bought out by blenders Bulloch Lade who improved the site by building a substantial pier. It was absorbed into DCL [now Diageo] in 1927 and ran continuously until 1972 when the old distillery was demolished and a new, significantly larger, one built with six stills rather than two. In doing so Caol Ila was transformed into Islay's largest producer.
These were still the days before the single malt market and its make was destined for a huge array of blends across the whole whisky industry – most notably within its parent company it filled requirements for Johnnie Walker.
When the downturn came in the 1980s Caol Ila began running unpeated 'Highland style' for blends. Not only did it have capacity, but doing so allowed the distillery to stay open. Unpeated is still made every year with volumes dependent of Diageo's blending team's forecasts.
In 2011 another major revamp took place with a new mash tun and more washbacks being installed which resulted in capacity increasing to 6.5m litres per annum. During the silent period when contraction was taking place, Bunnahabhain made the peated requirements.
Timeline
1846

Caol Ila founded by Hector Henderson next to Port Askaig

1857

Bulloch Lade buys the distillery and build a pier onto the site

1927

DCL (later Diageo) takes over Caol Ila

1972

The original distillery is completely demolished, save for the warehouses, and rebuilt with six new stills

1999

Caol Ila experiments with unpeated malt

2002

Caol Ila 12 Year Old, the distillery's first permanent official bottling, is launched

2011

The distillery's capacity is increased to 6.5m litres per year
Owners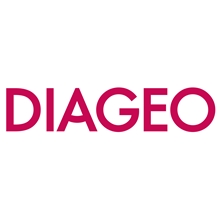 Current owner
Previous owners
Contact
Address

Caol Ila Distillery




Port Askaig




Isle of Islay




Argyll




PA46 7RL




United Kingdom

Website

Phone

+44 1496 302769

Email

Visitor Opening Hours

Monday

9am to 5pm (March-Oct)

Tuesday

9am (Mar-Oct), 10am (Nov-Feb) to 4pm (Nov-Feb), 5pm (Mar-Oct)

Wednesday

9am (Mar-Oct), 10am (Nov-Feb) to 4pm (Nov-Feb), 5pm (Mar-Oct)

Thursday

9am (Mar-Oct), 10am (Nov-Feb) to 4pm (Nov-Feb), 5pm (Mar-Oct)

Friday

9am (Mar-Oct), 10am (Nov-Feb) to 4pm (Nov-Feb), 5pm (Mar-Oct)

Saturday

9am (Mar-Oct), 10am (Nov-Feb) to 4pm (Nov-Feb), 5pm (Mar-Oct)

Sunday

9am to 5pm (Mar-Oct)
Missing Information?
We strive to provide the most up-to-date and accurate information possible, but if you think we have missed something or you have an image you'd like to share, then please let us know.
Get in touch