Lagavulin distillery
Islay Single Malt Scotch Whisky
What actually happened was that Lagavulin became the runaway success, to the extent that it had to be put on allocation. That its growth coincided with a period where mature stock was limited (the bad old days of the 80s and early 90s) didn't help. Today, it runs 24 hours a day, seven days a week, just to try and keep up with ever-growing global demand. The world has fallen in love with smoke and Lagavulin's complex mix of seashore and moor, pipe smoke, Lapsang Souchong, bog myrtle and rich dark fruits is a destination for many.
Though fermentation times have been cut, introducing a cereal note to the new make, the second distillation remains extremely long, maximising reflux. Ageing is predominantly in refill casks, but in recent years some ex-Sherry casks have appeared as part of a controlled programme of small batch releases, while a small amount of a higher strength 12-year-old is released annually for the real peat heads.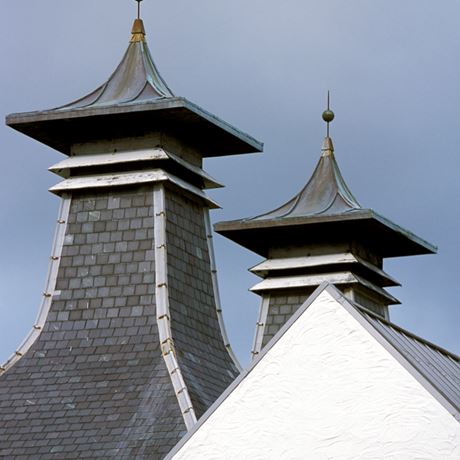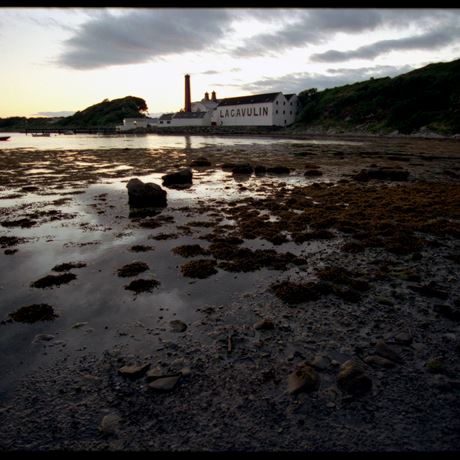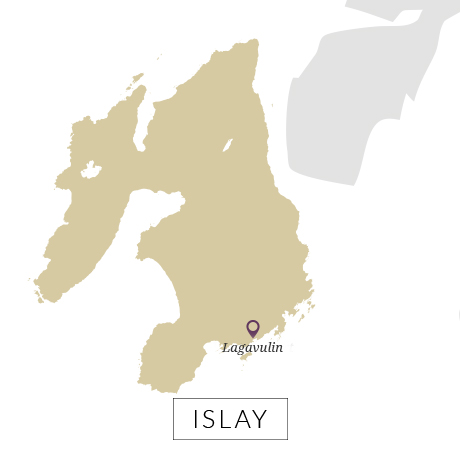 Region

Islay

Production type

Single malt

Distillery Status

Working
Lagavulin History
Founded on Islay's south [Kildalton] coast and situated between Ardbeg and Laphroaig, legal distilling was started at Lagavulin in 1816 by John Johnston. A second distillery shared the site which was first bought by the same family in 1825, before production was absorbed into Lagavulin in 1837.
It came to wider public awareness in 1862 when blender John Logan Mackie bought the distillery. His nephew Peter J. Mackie made the first of many trips to Islay in 1878 to learn the secrets of distilling and eventually take over production of Lagavulin. Sir Peter Mackie, as he became, was one of the pre-eminent figures of late 19th century whisky. He created the White Horse blend in 1890, co-founded Craigellachie distillery and was noted as a great innovator.
In 1908, irritated by the loss of the agency for Laphroaig, Mackie built a replica distillery at Lagavulin which he called Malt Mill. It ran until 1962 and though it was set up to produce the same character as Laphroaig – which is only two miles away – it never did. Neither did it make Lagavulin. A (fictitious) cask of Malt Mill played a central role in film director Ken Loach's comedy The Angel's Share.
The distillery floor maltings shut in 1974. They now form the visitor's centre and admin offices.
Timeline
1816

Lagavulin is founded by John Johnstone in Port Ellen on Islay

1825

Johnstone branches out and also takes over the adjacent Ardmore distillery, which has lain closed since 1821

1835

Ten years after purchasing the distillery, Johnstone ceases production at Ardmore

1836

Johnstone dies and the distillery is purchased by Glasgow spirit merchant Alexander Graham

1837

The two distilleries are merged and operated as Lagavulin

1852

John Crawford Graham takes over the distillery

1862

Lagavulin moves into the hands of James Logan Mackie & Co who refurbishes it

1889

James Logan Mackie dies and his nephew, Peter Mackie, assumes control of the distillery

1890

The group changes its name to Mackie & Co and launches White Horse into export markets

1908

Mackie builds a second distillery on the site, Malt Mill

1924

When Peter Mackie passes away the group changes its name to White Horse Distillers

1927

White Horse Distillers becomes part of DCL

1941

The distillery is closed for the remainder of WWII

1951

A destructive fire breaks out at the distillery

1962

Malt Mill is closed

1974

Lagavulin's floor maltings are decommissioned

1988

Lagavulin 16 Year Old is selected as one of the six Classic Malts

2014

A triple-matured expression is released for the Friends of the Classic Malts
Owners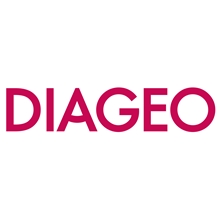 Current owner
Previous owners
Contact
Address

Lagavulin Distillery




Port Ellen




Isle of Islay




Argyll




PA42 7DZ




United Kingdom

Phone

+44 1496 302749

Visitor Opening Hours

Monday

9am (Mar-Oct), 10am (Nov-Feb) to 4pm (Nov-Feb) 5pm (Mar, Apr, Sept, Oct), 6pm (May-Aug)

Tuesday

9am (Mar-Oct), 10am (Nov-Feb) to 4pm (Nov-Feb) 5pm (Mar, Apr, Sept, Oct), 6pm (May-Aug)

Wednesday

9am (Mar-Oct), 10am (Nov-Feb) to 4pm (Nov-Feb) 5pm (Mar, Apr, Sept, Oct), 6pm (May-Aug)

Thursday

9am (Mar-Oct), 10am (Nov-Feb) to 4pm (Nov-Feb) 5pm (Mar, Apr, Sept, Oct), 6pm (May-Aug)

Friday

9am (Mar-Oct), 10am (Nov-Feb) to 4pm (Nov-Feb) 5pm (Mar, Apr, Sept, Oct), 6pm (May-Aug)

Saturday

9am (Mar-Oct), 10am (Nov-Feb) to 4pm (Nov-Feb), 5pm (Mar-Oct)

Sunday

9am to 5pm (Mar-Oct)