North Korea is reportedly set to launch its 'first whisky' – Samilpo – later this year.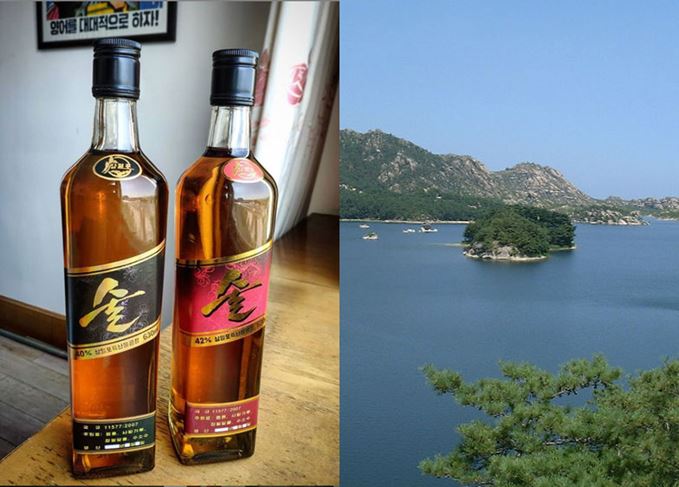 The announcement was made by Young Pioneer Tours (YPT), a China-based adventure travel operator that organises trips to North Korea.
The company said it was given access to the first batch of the whisky, the release of which does not appear to have been reported by North Korea's media channels so far.
YPT stated the whisky was locally distilled in the Samilpo region, near Mount Kumgang, which is a popular holiday destination in North Korea.
In its blog post, the tour operator described Samilpo's design as 'closely resembling' that of Scotch blend Johnnie Walker, a 'well-recognised whisky in North Korea'.
Johnnie Walker's whiskies are traditionally presented in square bottles with colour-coded labels, with expressions including Red Label and Black Label.
According to YPT, Samilpo will launch three expressions: '40% (black label), 42% (red label) and 45%', the latter of which has not been bottled yet.
Samilpo's director is reported to have said the whisky will have '15 types of amino acids, including eight types of essential amino acids present', which are said to reduce 'harm to your liver' and the 'negative side effects of alcohol abuse'.
Further information about Samilpo whisky, including the type of grain used – if grain has been used at all, the casks chosen to mature the spirit, age and tasting notes, has not been disclosed.
Samilpo whisky will be available later this year for USD$15 a bottle in stores in Pyongyang, North Korea's capital, according to the travel company.
The blog post also reported that the owner of Samilpo hopes to export the whisky to other countries once North Korea's 'political situation' improves.
YPT was contacted for further comment.
The most popular alcoholic beverage produced in North Korea is soju, a spirit distilled from a mash of fermented rice, wheat or barley.
However beer is also popular, with at least 10 breweries operating in the country, the largest brand of which is the state-owned Taedonggang.