Jameson has released Jameson Triple Triple, a travel retail-exclusive blended whiskey that has been matured in a combination of ex-Bourbon, Sherry and Malaga casks.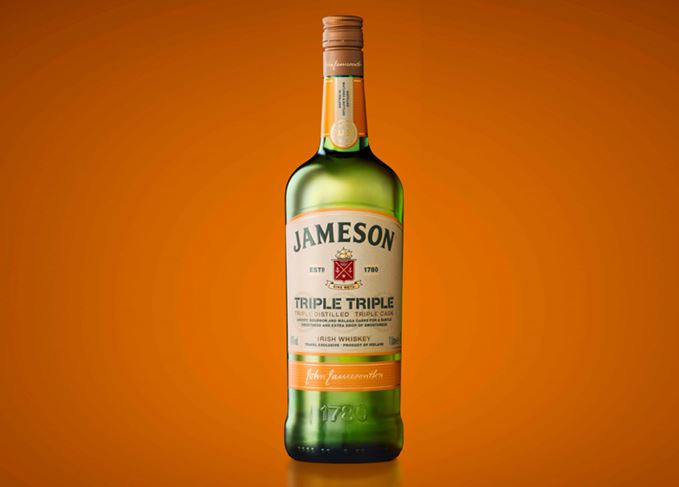 The whiskey, bottled at 40% abv, is said to offer 'a fresh take on the signature smoothness' of Jameson, containing notes of 'citrus, orchard fruits and spice' on the palate.
The name 'Triple Triple' refers to both the triple cask maturation and Jameson's status as a triple-distilled Irish whiskey.
Billy Leighton, Jameson master blender, said: 'Our single pot still and single grain Irish whiskeys have been further enhanced through triple cask maturation to create an exciting new taste experience.'
Brendan Buckley, international marketing director at Jameson owner Irish Distillers, said: 'Jameson's approachability has been key to its success around the world… with its extra smooth yet subtly sweet character, we expect Jameson Triple Triple to further propel the brand forward in the global travel retail sphere.'
The whiskey is available in global travel retail from this month (July), priced at €32 per 1L bottle.
Jameson Triple Triple follows another triple cask-matured, duty free-exclusive offering from blended Scotch whisky brand Johnnie Walker, which was released in June 2018.