Ian Macleod Distillers is set to release a new edition of its Smokehead independent Islay bottling: Smokehead Rum Riot, a single malt finished in Caribbean rum casks, as a travel retail exclusive in October.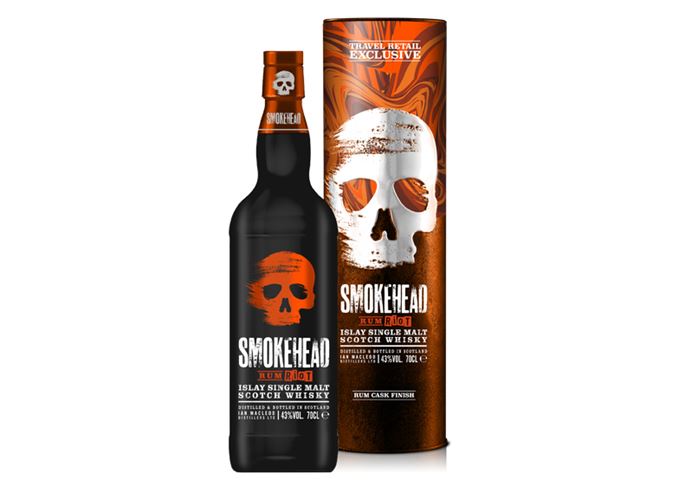 Said to contain 'smoke and spicy notes', with 'citrus, banana and pear drops' on the palate, Smokehead Rum Riot has been matured in ex-Bourbon casks before being finished in rum casks and bottled at 43% abv.
William Ovens, travel retail director at Smokehead owner Ian Macleod Distillers, said: 'Smokehead has captured the attention of drinkers with its bold and distinctive packaging, unique flavour profile and "not for everyone" proposition.
'Smokehead single malt is growing and we see considerable additional potential in global travel retail.'
Priced at £44.90 per 70cl bottle, Smokehead Rum Riot joins the brand's first travel retail exclusive expression, Smokehead Extra Rare 1 litre, as part of the brand's range of duty free-only malts.
In addition to its new duty free-exclusive expression, Smokehead also introduced the Smoker in February 2019, a 'vintage-inspired' Ducati motorbike created with motorcycle expert Tyler 'Ducati Whisperer' Lunceford.