Glasgow distillery has doubled its production capacity with the installation of two new stills, which it has named after two prominent Glaswegian artists.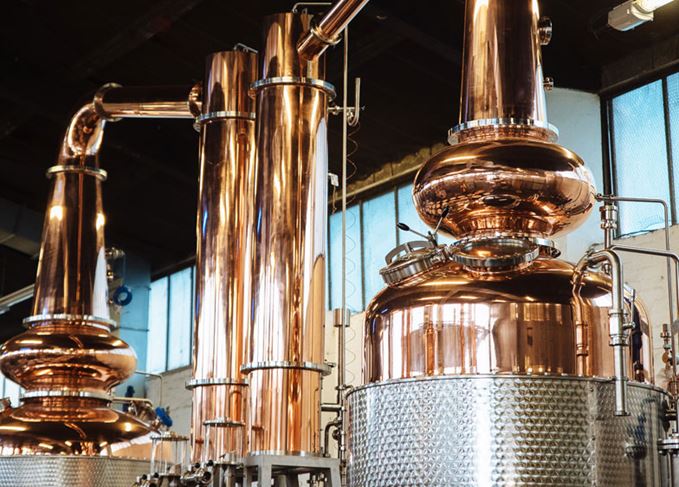 The pot stills, which are the same size and shape as the distillery's existing pair, have been installed alongside a new, 12,000-litre, stainless steel washback.
Glasgow distillery now has the ability to produce around 440,000 litres of alcohol a year, the equivalent of one million bottles of whisky.
The news follows the launch of Glasgow distillery's first single malt, 1770, in April this year.
The expression forms the first of three new core range releases, the second of which, a peated single malt, is due for release in September 2019.
The third, a triple-distilled malt, will be launched in 'early 2020'.
Glasgow's two new stills have been named after sisters Margaret and Frances MacDonald, both artists living in the city in the late 19th century.
Having established a studio in the mid-1890s, the sisters became known for their industrious artworks.
They eventually collaborated with Charles Rennie Mackintosh and James Herbert MacNair, becoming collectively known as 'the Glasgow Four'.
Liam Hughes, CEO and co-founder of Glasgow distillery, said he was inspired to name the stills after hearing about the MacDonalds' preference for working with metal.
'They were mastering very manual – often dirty materials – at a time when women hadn't even achieved the vote and were socially expected to have children and be homemakers,' he commented.
'It seems incredibly fitting that we name our two new stills after sisters who specialised in hands-on, technical art practices such as metalwork and paved the way in traditionally male dominated practices.
'I couldn't help but draw some parallels between these women and women who work in the whisky industry nowadays, particularly in production.
'In its own way, distilling is an art and is an art that is respected worldwide. But on a day-to-day basis in a distillery, it can be very hands-on and technical.
'It is also an industry that is traditionally male dominated.'
Giving stills a female name is a tradition widely adopted by the global whisky industry.
Glasgow's two original whisky stills are named Tara and Mhairi after relatives of the distillery's founders.
Glasgow distillery has plans to expand further 'in the near future' with the installation of more washbacks.