An American whiskey distillery will cease using the word 'Highland' to describe its products following a legal challenge by the Scotch Whisky Association (SWA).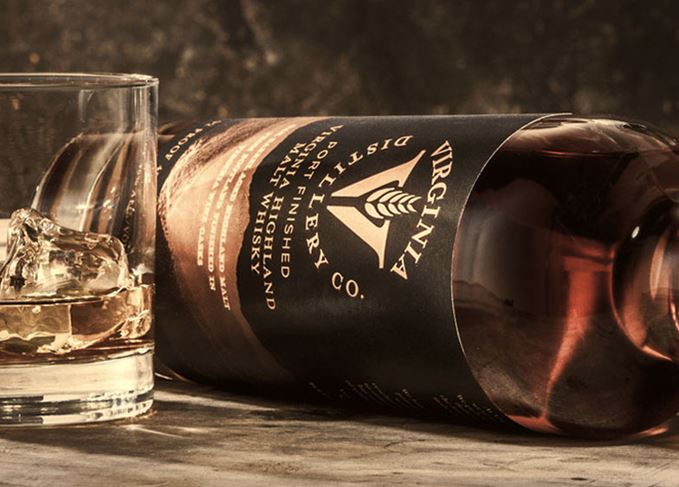 The Virginia Distillery Company has now reached an 'amicable resolution' with the SWA following a recent lawsuit in which the trade body claimed the US distillery's products were being 'passed off as Scotch whisky'.
The clash was over the distillery's Virginia Highland Malt series, which featured whisky imported from Scotland, blended with American single malt and finished in Virginia.
At the time, a spokesperson for the SWA, said: 'The SWA works to protect the intellectual property of Scotch whisky, and consistently takes action across the globe.
'This is vital to protecting Scotland's national drink and is a deterrent to those who seek to take advantage of the quality reputation of Scotch whisky.'
Now the pair have agreed that after Virginia distillery has sold its remaining stock of Virginia Highland Malt, it will cease using the word on its labels.
It will, however, continue to bottle the Scotch-American blend and describe it as 'whisky', which is allowed under US law.
Lindesay Low, deputy director of legal affairs at the SWA, said: 'We welcome Virginia Distillery Company's willingness to work with us to protect the integrity of Scotch whisky.
'With the company's commitment to remove all references to 'Highland' and other Scottish indicators from their products over a phased period, we are pleased to cease the pending legal proceedings.'
Gareth Moore, CEO of Virginia Distillery Company, added: 'We stand behind the quality of the Virginia-Highland Whisky products and the awards and general recognition they have received the past three-plus years, but are happy to work with the Scotch Whisky Association to ensure that there is no chance of confusion about our products.'
Virginia distillery, which began producing spirit at its site in Lovingston, VA in 2015, is set to launch its first single malt whisky line, Courage & Conviction, in 2020.
The flagship expression in the range will have been made from a 100% malted barley mash and be a vatting of whisky matured in ex-Bourbon, Sherry and Cuvée wine casks for a minimum of three years.
The Courage & Conviction range will also include individual bottlings from each cask type, which will be set for release later in the year.
In the meantime, the company will launch Prelude: Courage & Conviction as a 'sneak peek' of the new series on 1 September in Virginia, before a US rollout on 1 October.