English distillery the Lakes has unveiled Whiskymaker's Reserve No.1, the first in a new series of limited edition single malts said to 'showcase the house style' of the distillery's future whiskies.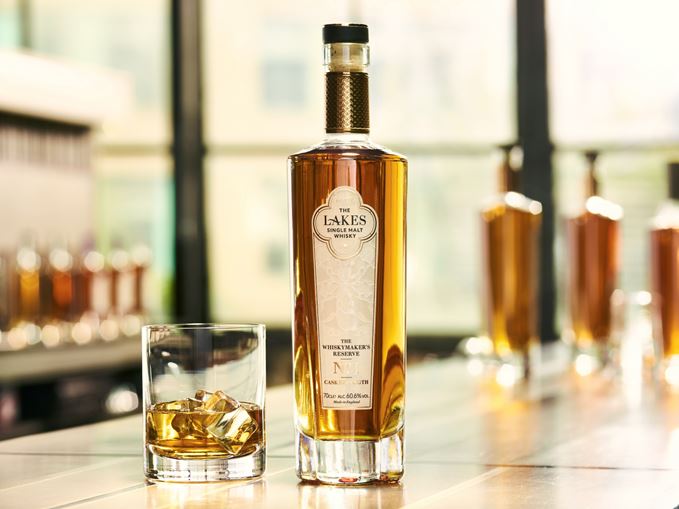 The no-age-statement whisky has been matured in American, Spanish and French oak casks seasoned with red wine and Pedro Ximénez Sherry, before being bottled at a cask strength of 60.6% abv.
Lakes whisky maker Dhavall Gandhi said: 'We don't believe in taking the easy option if there's another way to add a new dimension of flavour – for the Lakes, that means not only creating flavour in the new make spirit. but also opening up more flavour possibilities through the entire whisky-making process.'
The whisky has said to contain notes of 'vanilla, chocolate and wood spice' on the nose with 'layers of dry fruits, ginger and orange' on the palate, with a 'long, warming' finish.
Only 5,922 bottles of Whiskymaker's Reserve No. 1 have been created, priced at £65 per 70cl bottle and available from the Lakes distillery website.
Nigel Mills, co-founder of the Lakes distillery, said 'Dhavall is actively involved at every stage of the process, from the choice of barley to the intricacy of bespoke cask production and selection, knowing each cask intimately as it matures.'
The whisky is the first in a series of releases, all of which are set to be heavily influenced by Sherry casks.
In addition to the remaining expressions in this series, the Lakes is set to release the fourth and final blended whisky in its One range in October, which is comprised of whiskies from both England and Scotland.