Laphroaig distillery is to honour the legacy of one of its former owners with The Ian Hunter Series, a 'rare and collectable' range of whiskies to be released in 15 'chapters'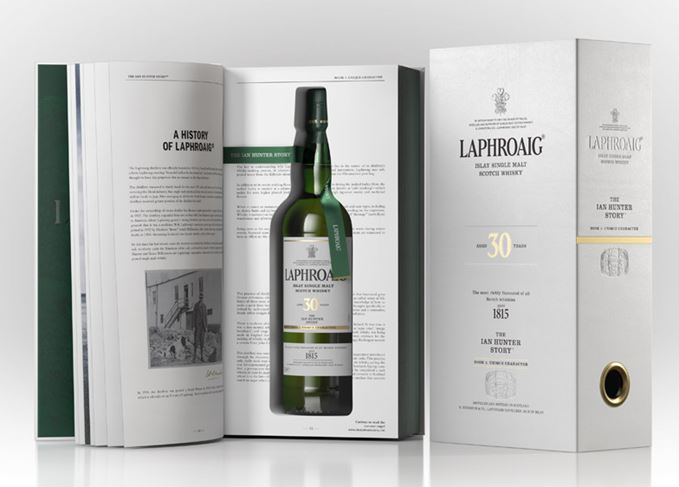 Book One of The Ian Hunter Series is a 30-year-old single malt matured in first-fill ex-Bourbon barrels, which is titled 'Unique Character' to reflect Hunter's decision to introduce American oak casks to Laphroaig's maturation regime.
Bottled at 46.7% abv, the non-chill-filtered whisky is said to be 'beautifully rounded with a combination of sweet, zesty and medicinal notes'.
John Campbell, Laphroaig distillery manager, said: 'If you visit the Laphroaig distillery today it's clear to see the impact of Ian Hunter through the practices and innovations that are still followed.
'For good reason Ian is credited as the pioneer and innovator of this incredible whisky; without Ian, the Laphroaig we know today would not exist, so we have much to thank him for.'
Hunter, a distant relative of the brothers who founded Laphroaig in 1815, took over operation of the distillery in 1908.
During his ownership Hunter launched Laphroaig as a single malt, began distribution in the US, and increased output by building two additional stills.
He ran the business until his death in 1954, leaving the distillery and operating company in the hands of his secretary, Bessie Williamson.
Priced at £700 per 70cl bottle, only 4,800 bottles of The Ian Hunter Series: Book One are available to purchase exclusively from the Whisky Shop and the Whisky Exchange.
Whiskies released as part of The Ian Hunter Series will be presented in a 'collectable' hardback book.
The distillery has also released The Bessie Williamson Story, a 25-year-old Laphroaig, into global travel retail in honour of another manager and the only woman to own and run a Scottish distillery in the 20th century.