Laphroaig distillery
Islay Single Malt Scotch Whisky
Unusually for a distillery of this size Laphroaig has retained its own floor maltings which still account for 20% of its requirements. They have been retained specifically because it is believed that the Laphroaig kiln produces a more creosote-like phenolic character than the malt the distillery receives from the Port Ellen maltings. Certainly, a tarry iodine note is one of the signatures of the spirit.
The odd number of stills includes a spirit still which is double the size of its neighbours. As this produces a different character new make it is always blended in with those from the smaller ones.
A very long fore shot run means there are less estery notes in the new make, while a deeper cut means that heavier phenolics are captured compared to Ardbeg and Lagavulin. Its distinct sweet note therefore comes from the preferred cask type used – ex-Bourbon barrels. These, the distillery says, became the norm at Laphroaig post-Prohibition when Ian Hunter began travelling to the US. The effect of this type of oak is showcased in the Quarter Cask release where a vatting of younger Laphroaigs is finished in small casks. Some Sherry casks are in the inventory and are mostly used for longer-term maturation.
Region

Islay

Production type

Single malt

Distillery Status

Working
Laphroaig History
The reason so many existing Islay distilleries came into being before the 'official' 1824 start date is down to the influence of Islay's laird, Walker Frederick Campbell. Islay was less brutally cleared than other islands and as an 'improving' landlord Campbell was keen to start new businesses on the island. Islay already had a reputation for moonshine, so legal distilling made sense. The fact that Campbell was also actively involved meant that it was harder to continue with illicit activities.
So, in 1815, brothers Alexander and Donald Johnston built a distillery at Laphroaig. Donald, who ran the distillery, tragically died in 1847 after falling into a vat of boiling pot ale. Laphroaig however remained in the control of D. Johnston & Co. until the 1960s.
Its rise to fame began at the start of the 20th century with the arrival of Donald's great-grandson, Ian Hunter. It was he who, in 1908, changed agent from Peter Mackie and prompted the building of Malt Mill. By the 1920s Laphroaig was being sold as a single malt and in 1924, the number of stills were increased to four. On his death in 1954 he left the distillery to his secretary Bessie Williamson who had been the de-facto manager during his extensive international sales trips.
American distiller, Schenley, bought into the distillery in the 1960s, buying it outright in 1967. By the time Bessie retired in 1972, the number of stills had been increased to seven. A period of passing through various hands and amalgamations ended when Jim Beam purchased it from Allied Distillers in 2005. In the intervening period Prince Charles had awarded his favourite single malt his own Royal Warrant. In the same year, 1994, the Friends of Laphroaig was launched, the first of the modern 'member's associations' phenomenon – there are currently 638,000 members. In a creative piece of marketing – initiated by legendary manager Iain Henderson – Friends were given a square foot of Islay which they leased back to the distillery in exchange for a year's 'rent' of a miniature of Laphroaig which could only be claimed by visiting the distillery.
Beam's takeover by Suntory in 2014 has resulted in the Japanese-American giant now owning two of Islay's eight distilleries.
Timeline
1815

Alexander and Donald Johnston build Laphroaig on Islay

1836

Donald buys out Alexander and assumes control

1837

James and Andrew Gardner found Ardenistiel distillery near Laphroaig

1847

Donald Johnston is killed in an accident at Laphroaig; Walter Graham, manager at nearby Lagavulin, steps in to run the distillery

1857

Donald Johnston's son, Dugald, takes over operation of Laphroaig

1860s

Ardenistiel distillery merges with Laphroaig

1877

After his death Dugald's sister, Isabella, takes over operation of Laphroaig with her husband Alexander Johnston

1924

Laphroaig's two stills are increased to four

1927

Ian Hunter, Alexander Johnston's nephew, assumes control of Laphroaig

1928

Isabella Johnston dies and Hunter becomes sole owner

1954

Hunter passes away and the distillery is run by his former PA and secretary, Elisabeth 'Bessie' Williamson

1967

Seager Evans & Company, owned by Schenley, buys Laphroaig and increases the stills to five

1972

Williamson retires and the number of stills are increased again to seven

1975

English brewer Whitbread buys Seager Evans

1989

Whitbread's spirits division is sold to Allied Distillers

1994

HRH Prince Charles grants his Royal Warrant to Laphroaig; Friends of Laphroaig is founded

2004

Laphroaig Quarter Cask is released

2005

Laphroaig moves under the ownership of Fortune Brands (Jim Beam)

2008

Laphroaig Cairdeas is introduced, as is Triple Wood

2013

Laphroaig QA Cask, An Cuan Mor and 25 Year Old are released

2014

Owner Beam Global is bought out by Japanese group Suntory
Owners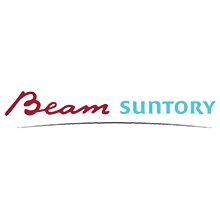 Parent company
Current owner
Previous owners
Beam

2006 - 2014

Allied Domecq

1994 - 2006

Allied Lyons

1989 - 1994

Whitbread & Co

1975 - 1989

Schenley Industries

1962 - 1975

Bessie Williamson

1954 - 1962

The Johnston Family

1815 - 1954
Contact
Address

Laphroaig Distillery




Port Ellen




Isle of Islay




Argyll




PA42 7DU




United Kingdom

Website

Phone

+44 1496 302418

Visitor Opening Hours

Monday

9.45am to 4.30pm (Nov-Feb), 5pm (Mar-Oct)

Tuesday

9.45am to 4.30pm (Nov-Feb), 5pm (Mar-Oct)

Wednesday

9.45am to 4.30pm (Nov-Feb), 5pm (Mar-Oct)

Thursday

9.45am to 4.30pm (Nov-Feb), 5pm (Mar-Oct)

Friday

9.45am to 4.30pm (Nov-Feb), 5pm (Mar-Oct)

Saturday

9.45am to 4.30pm (Nov-Feb), 5pm (Mar-Oct)

Sunday

9.45am to 4.30pm (Nov-Feb), 5pm (Mar-Oct)
Missing Information?
We strive to provide the most up-to-date and accurate information possible, but if you think we have missed something or you have an image you'd like to share, then please let us know.
Get in touch