Chivas Regal is marrying the worlds of Scotch and Cognac with new 'disruptive, contemporary' blended whisky, Chivas XV.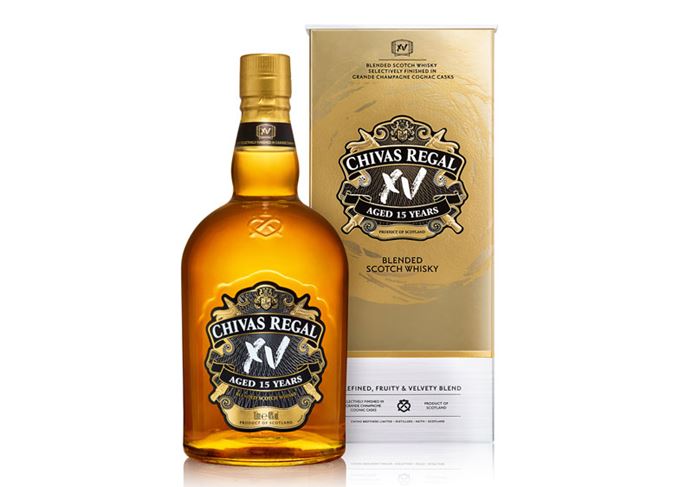 Chivas XV is a 15-year-old blend of Scotch whiskies that has been finished in Grande Champagne Cognac casks for a 'rich, refined and velvety' twist on Chivas Regal.
The 40% abv expression, which is available in both gold and clear one-litre bottles, is designed to be consumed during 'high-energy celebrations' in shot or cocktail form.
'We know that Scotch whisky fans love Chivas' generous house style but are also looking to experiment with new tastes, and find new ways in which to enjoy their favourite spirit,' said Richard Black, global marketing director at Chivas Regal.
'A disruptive move for the category, Chivas XV presents a more contemporary side to Scotch, and encourages whisky drinkers to create memorable experiences that live on long after the celebration.'
Sitting between the no-age-statement Chivas Extra (£30) and Chivas Mizunara (£45), Chivas XV will be available to purchase for US$69 for one litre in travel retail this month, ahead of a global release from October.