Auchentoshan has relaunched its range of single malt whiskies in travel retail, with two new expressions and a new design created to 'resonate with a younger generation of drinker'.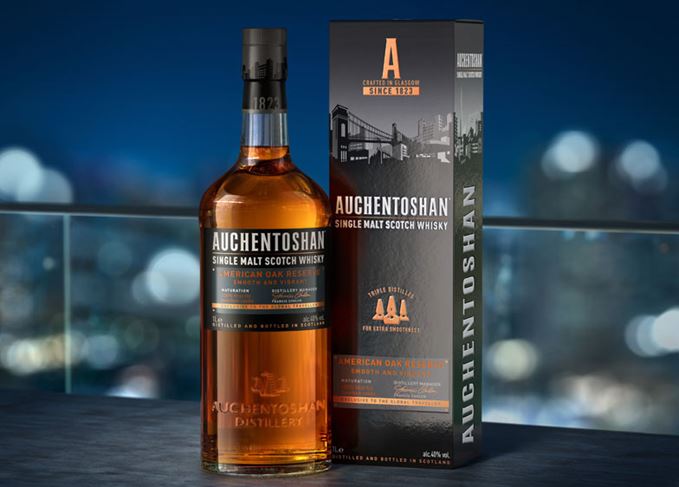 The triple-distilled Lowland single malt has discontinued its Auchentoshan Springwood and Heartwood expressions, and replaced them with two new whiskies.
Auchentoshan American Oak Reserve (£35.40), the 'next iteration' of the brand's American Oak expression, has been matured entirely in first-fill ex-Bourbon casks, and is described as being 'perfect for mixing up in a cocktail'.
Auchentoshan Dark Oak (£53.40) has been matured in ex-oloroso and PX Sherry casks, as well as ex-Kentucky Bourbon casks.
It is said to have a 'richer flavour with a stronger Sherry influence', and 'ideal' for an Old Fashioned cocktail.
Both whiskies have been bottled at 40% abv and will be available in one-litre bottles.
Auchentoshan Blood Oak (£75.90), which was launched in 2015 and has been part-matured in ex-red wine casks, will remain as the third and most premium expression in the travel retail range.
With Auchentoshan situated just outside Glasgow, all three travel retail editions have been redesigned with labels that reflect the city's industrial landscape.
The full series is now available to purchase at 30 airports globally, including at Glasgow, Edinburgh and London Heathrow.
To mark the launch of the new series, Auchentoshan has commissioned a piece of 3D artwork depicting the brand's Glaswegian roots, as well as famous landmarks around the world, including the Shard, Golden Gate Bridge and Sydney Opera House.
The artwork will be on display at Edinburgh airport until 14 October.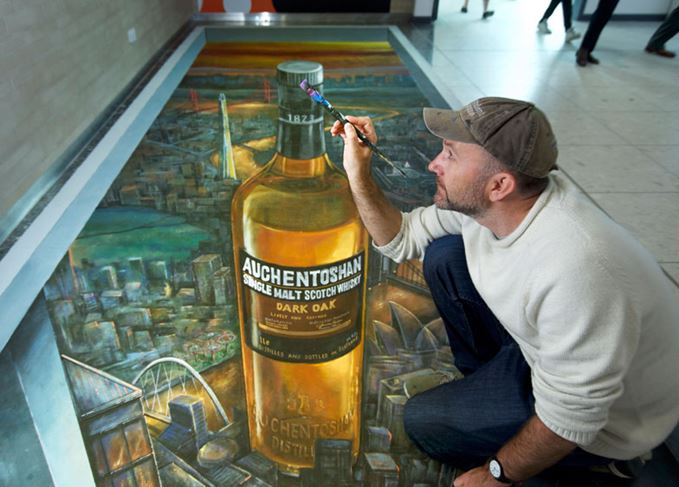 Artist's impression: Joe Hill from 3D Joe & Max painted the mural of Auchentoshan Dark Oak