Macallan has released the second expression in its Concept series, a single malt inspired by its whisky maker's passion for DJing.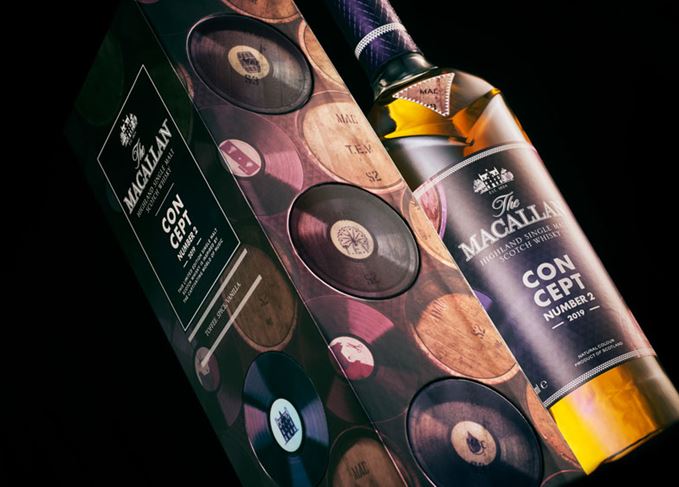 Macallan Concept No. 2 is a no-age-statement single malt from the Speyside distillery matured in Sherry-seasoned American oak casks.
Whisky maker Steven Bremner used his passions for blending malts and mixing house music as his inspiration for the release.
He said: 'Music has inspired many aspects of my life, both creatively and practically, as has whisky, so the creation of Concept Number 2 allowed me to look at my two passions through a different lens.
'Creating a track and crafting a single malt can take a similar path. Beginning with the layering of sounds just like the layering of different flavours from specific cask types.
'Each different cask brings its own influence to the character of the liquid, like each instrument, or sound, adds depth to a track. In both cases, we can alter each different element to play up or down particular sounds or flavours.'
Macallan Concept No. 2 is bottled at 40% abv, and described as having aromas of 'rich toffee apple… warming oak spice and blackberry' with notes of 'almond, cinnamon and gentle rounded wood spice' on the palate.
It is now available to buy in the Macallan Boutiques in Taiwan and London Heathrow airports, and will be released in Dubai Duty Free in December 2019.
It will be available at key international airports from January 2020 for around US$150/ £120/ €135.
The Macallan Concept series was launched in October 2018 as a range of travel retail-exclusive whiskies designed to challenge the convention of whisky making.
Concept No.1 was a no-age-statement whisky unconventionally matured first in ex-Sherry casks before being additionally matured in ex-Bourbon barrels – usually the process occurs the other way around.