The CEO of the Scotch Whisky Association (SWA) has voiced his faith in the return of Scotch whisky exports to growth within the year, and predicts the fortunes of blended whisky will also turn around.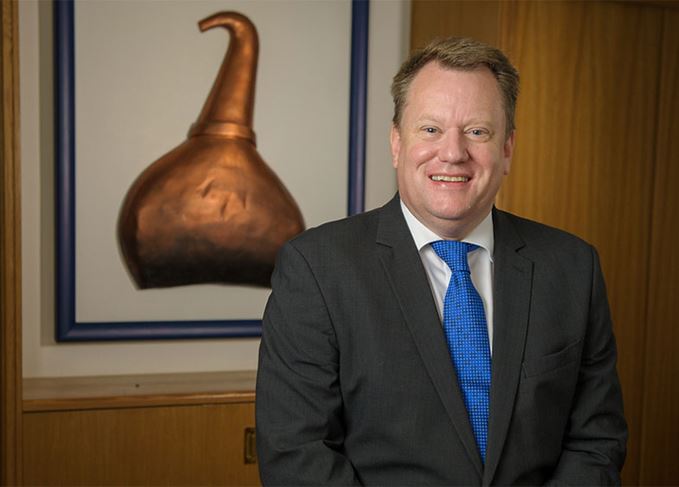 Speaking ahead of the publishing of the SWA's half-year export figures this month, David Frost said continuing investment and interest in the industry is an encouraging sign that declining export figures are a short-term trend.
He claimed investment from large whisky producers such as Edrington's build of a new distillery for Macallan, Chivas Brothers' opening of Dalmunach and Diageo's on-going, albeit delayed, investment in increasing production capacity across its portfolio are 'contributing to a really positive forward-looking mood'.
'The prospects we feel are good,' he said. 'I think the mood is good looking forward, and there's quite an expectation in the industry… that Scotch will come back to growth in the year to come.'
In 2014 the SWA reported that Scotch whisky exports fell by 7% to £3.9bn, following stagnant sales in the previous year.
'Obviously exports have slowed slightly in the last year or two and there isn't a single reason for that,' he explained.
'There's a mixture of smaller reasons – smaller growth in certain markets; the Eurozone; the austerity campaign in China; a slight strengthening of the pound and currency effects globally. All those things have had some effect that account for the slight softening of export markets.'
However he highlighted regions where exports are continuing to grow 'pretty strongly,' including Taiwan and India.
'We're in 200 markets so you win some, you lose some,' he added. 'It's swings and roundabouts.'
Frost was also confident on an improvement in sales of blended whisky, a category that has seen slow but steady declines for some time, despite contributing to 90% of total Scotch exports.
'I don't believe the trend of decline in blends will continue,' Frost said. 'We are seeing a renewed push from some of the big companies behind blends in various ways. But you will see growth in single malts as well so you may see the relative proportions change.'
He added: 'Anecdotally there is a sense that a softening is over and is picking up a bit globally so we will see when the figures come out.'
The SWA will publish its H1 2015 Scotch whisky export figures, which are based on data from HMRC, later in October.