Diageo has taken its first steps toward printing nutritional information on bottles of Scotch by labelling bottles of Crown Royal Canadian whisky for sale in the US.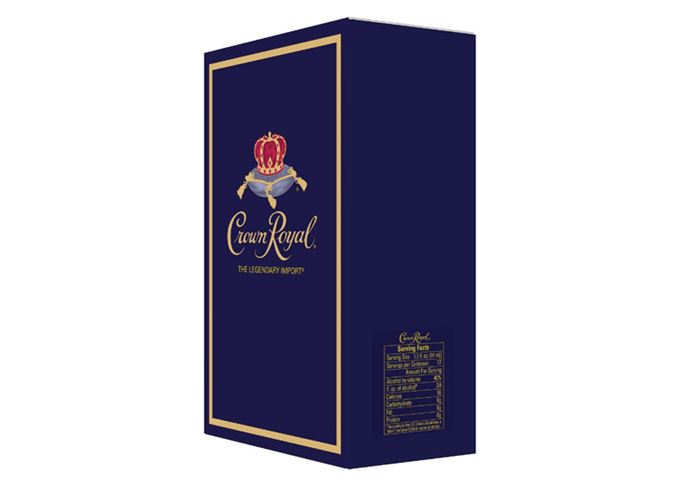 The bottles of Crown Royal Canadian whisky are the first alcoholic beverage in the country to feature nutritional information.
According to the packaging, a 1.5floz serve contains 96 calories and 0g of fat, protein and carbohydrates.
Diageo has confirmed it intends to print nutritional information on the packaging of all its brands – including its Scotch whisky portfolio – as brands update their labels.
Guy Smith, executive vice president for Diageo North America, said: 'We are proud to take this latest step in the decade-long effort of our company, and that of the more than 70 consumer and public health groups that stood with us in support of labelling in 2003.'
Diageo, along with a group of consumer and public health bodies, began lobbying the US Treasury's Alcohol Tax and Trade Bureau (TTB) to allow alcoholic beverages to print nutritional information on their packaging in 2001. Up until that point the practice so common on other consumable goods was not allowed.
According to a 2014 study conducted by FoodMinds, 86% of US alcohol consumers agreed that labels stating nutritional information per 0.6floz per drink – the official US Dietary Guidelines definition of a standard drink – was useful and relevant.
The TTB approved Diageo's request in 2013 allowing labels that include serving size, number of servings per container, alcohol by volume, number of calories and grams of carbohydrates, protein and fat per serving.
The regulatory body has now approved the new Crown Royal label for sale across the US.
'We specifically commend the National Consumers League, the Center for Science in the Public Interest, the Consumer Federation of America, and Shape Up! America, who supported this important initiative from the beginning,' added Smith. 'And we are grateful to the TTB who are allowing the industry to give consumers the information they have been asking for.'
The inclusion of nutritional information on alcoholic beverages, including Scotch whisky bottles, is not currently mandatory.
Diageo has provided serving facts information about its brands on its www.DRINKiQ.com website since 2006.