Three of Scotch whisky's leading distillers have collaborated in the creation of a 'Scottish-style' single malt produced at George Washington's restored distillery.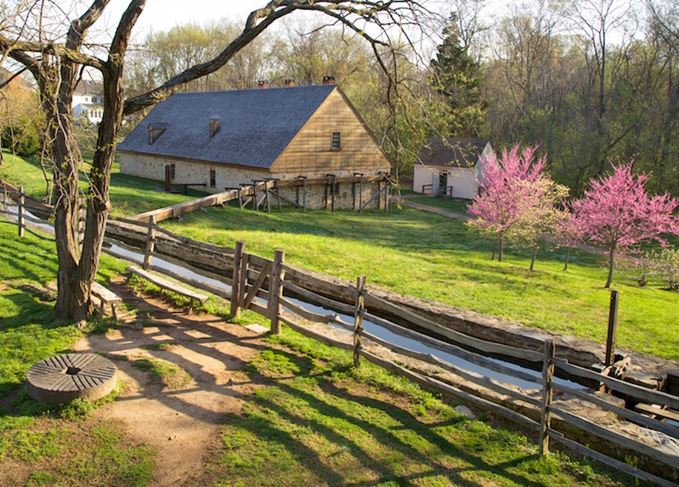 Glenmorangie director of distilling Dr Bill Lumsden, Cardhu distillery manager Andy Cant and Laphroaig distillery manager John Campbell were all involved in the creation of George Washington Distillers' Reserve and George Washington Limited Edition at the Mount Vernon distillery in Virginia in spring 2012.
The two whiskies were bottled earlier this month, and two bottles – one of each – sold for US$26,000 at the 14th annual Spirit of Mount Vernon industry gala, organised by the Distilled Spirits Council of the United States (DISCUS) last night (13 October).
Lumsden, Cant and Campbell were brought to the US by DISCUS and the Scotch Whisky Association (SWA) to work alongside Mount Vernon distillers David Pickerell (ex-Maker's Mark) and Steve Bashore.
In March 2012, the team ground one ton of Scottish malted barley, partly peated and partly unpeated, in Washington's reconstructed, water-powered gristmill, producing 10 gallons of Distillers' Reserve whisky using 18th century methods and a single distillation.
The remaining 10 gallons, Limited Edition, were distilled twice and both whiskies were matured for three years in ex-Bourbon casks, re-coopered in Speyside, before being 'finished' in used Madeira wine barrels.

Presidential seal: two single malt whiskies were produced in the collaboration

The project marks the influence of Washington's farm manager, James Anderson, a Scot who convinced his sceptical boss to produce whiskey from corn and rye grown on his plantation as a complement to his milling business.
By 1799, the George Washington distillery was producing 11,000 gallons of whiskey, making it the largest operation of its kind in the US. It closed after fire in 1814, but was restored and reopened in 2006.
Lumsden said the new George Washington whisky was 'as delicious as it is unexpected', while Campbell described it as 'truly special and one-of-a-kind'.
Proceeds from the two bottles sold this week will go to Mount Vernon's educational programmes, with charities set to benefit from the sale of the remaining bottles.