As Glenmorangie launches Bacalta, the eighth in its annual series of Private Edition bottlings, Dr Bill Lumsden talks in detail about the development of his latest experimental single malt. Richard Woodard reports.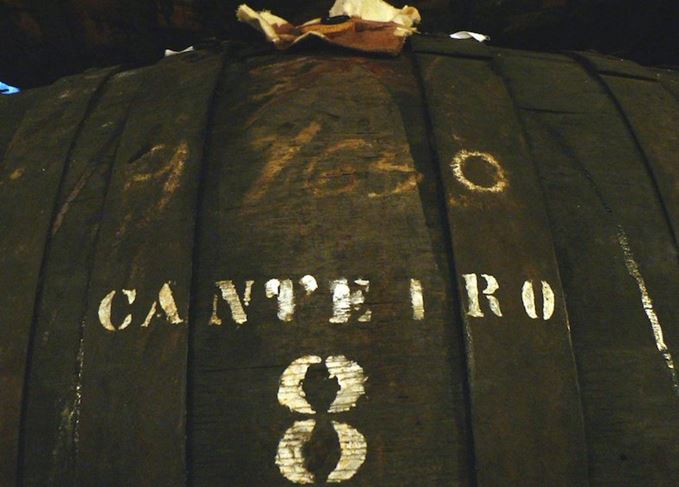 Glenmorangie's series of annual Private Edition releases are an eclectic bunch. It all started with the PX Sherry-finished Sonnalta in 2010 and, since then, it's taken in lightly peated spirit, floor-malted Maris Otter barley and extravagant finishes involving stellar fine wines such as Sassicaia and Clos de Tart.
To Dr Bill Lumsden, Glenmorangie's director of distilling, whisky creation and whisky stocks, the Private Editions are 'basically me deciding to bottle the results of a range of experiments that I've been carrying out'. The bottlings serve as a kind of outlet for one of Scotch whisky's great innovators.
But the eighth in line, Bacalta, is 'quite a different story', Lumsden says, inspired as it is by Glenmorangie's old Madeira Wood Finish, claimed as the first whisky of that type but discontinued in 2004. There's an air of unfinished business about Bacalta.
'This one… grew out of frustration with the old Madeira Wood Finish,' Lumsden explains. 'I loved it, but it was extremely variable in terms of quality, and eventually I had to discontinue it. I couldn't get the right quality barrels in the numbers I was looking for.' Glenmorangie Madeira Wood Finish left the range, to be replaced by the Sauternes-finished Nectar d'Or.
'I always had a place in my heart for the Madeira Wood Finish, for a whole variety of reasons, and consumers were always asking for it to be reinstated,' Lumsden continues. 'So this is the last hurrah for the Madeira Wood Finish, but it's very much bespoke.'
'Bespoke' means sourcing tight-grained, medium to heavily toasted American oak 250-litre hogsheads, purpose-built by a Spanish cooperage. Then finding a winery on Madeira that was willing to fill the casks with sweet Malmsey wine that would never be bottled, but discarded afterwards – no easy task, apparently.

Name game: Bacalta – Scots Gaelic for 'baked' – reflects the whisky's link with Madeira

After two years' maturing using the canteiro method – where the wines age in warehouses bathed in the natural heat of the Madeiran sun (Bacalta is Scots Gaelic for 'baked') – the casks were emptied and sent to Lumsden in Scotland. Here they were filled with Glenmorangie whisky that had already spent about 10 years in ex-Bourbon casks.
In effect, Bacalta is Glenmorangie Original that has spent some extra time – just over two years, in fact – in ex-Madeira wine casks. But Lumsden had no pre-ordained recipe in mind.
'It's really 10 years old, but I'm not rigidly looking at age,' he explains. 'The whisky has to have enough wood to be finished, and that generally means at least eight years old, to keep a common thread and to benchmark against the results of the experiment.
'I was completely open-minded about the fact that [the finishing period] was two years. I was sampling every month after about eight months – once, way back in the past, I mucked up a product by leaving it in the wine casks for too long. There was far too much influence from the wood.
'Here I wanted the wood to take off the sharpness of the wine,' – a common characteristic with oxidised wine styles like Madeira – 'but it could have brought it out of balance, because it's new, heavily toasted American oak. I wanted Glenmorangie, wine and oak in perfect harmony – a well-integrated and nicely rounded product.'

Unfinished business: Dr Bill Lumsden was inspired by Glenmorangie's discontinued Madeira Wood Finish

While the Bacalta 'recipe' evolved during the development process, Lumsden had a well-defined idea of what he wanted to achieve from the start. 'What I had in mind was this nice combination of sun-baked goodness with candied, caramelised fruits.
'I wanted a sweet, mead-like character from the wine – a honeycomb thing; a curious flintiness in terms of the palate; an impression of menthol or mint-flavoured chocolate. I think I got most of those flavours in there.'
Was it always destined to be a Private Edition bottling? 'On day one, I wasn't at all sure what channel this product would be placed in,' Lumsden admits. 'As it developed and I looked at the quantity, I thought this would be a nice and slightly different story. It was slotted in [as a Private Edition] two years ago. I had a pretty good idea that it was going to give me what I was looking for.'
All of that said, the perfectionist in Lumsden still can't help picking the odd hole here and there… 'Maybe in some respects it's almost too integrated,' he muses. 'Maybe if I was doing it again, I might cut back on the toasting of the American oak to allow a bit of the wine influence to come through.'
Could it be, then, that we haven't heard the last of Glenmorangie and ex-Madeira casks just yet…?
Glenmorangie Private Edition: the full list

2010: Sonnalta PX: Scots Gaelic for 'Generous', extra-matured in Pedro Ximénez Sherry casks
2011: Finealta: 'Elegance', lightly peated spirit, American white oak and Spanish Oloroso Sherry casks
2012: Artein: 'Stone', 15 years old, finished in Sassicaia 'Super-Tuscan' wine casks
2013: Ealanta: 'Skilled and ingenious', 19 years old, virgin American white oak
2014: Companta: 'Friendship', extra-matured in Clos de Tart wine casks and casks previously used for sweet fortified wine from the Rhône
2015: Tùsail: 'Originating', spirit made from floor-malted Maris Otter barley
2016: Milsean: 'Sweet things', finished in retoasted former wine casks
2017: Bacalta: 'Baked', extra-matured in former Madeira wine casks