A new club aims to make Scotch whisky more accessible to a younger audience by offering a monthly case of single malts in return for a subscription fee.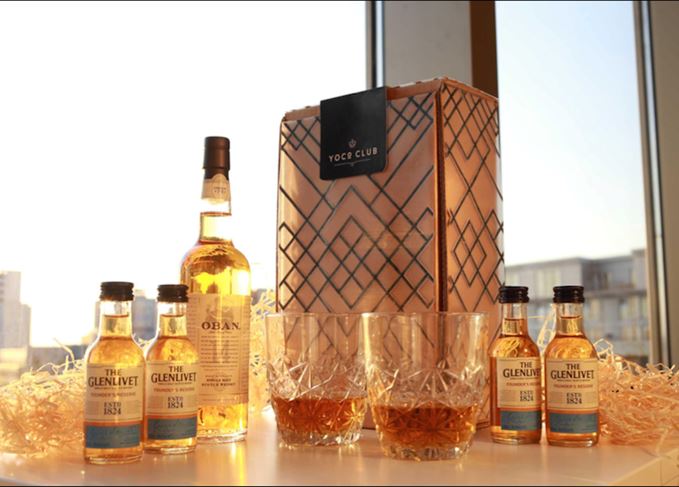 YoCo Club, the brainchild of young Scottish entrepreneurs Calum Leslie and Fraser Sutherland, delivers a monthly case of two single malts, with each case containing 40cl of whisky, for a subscription fee starting at £27 per month.
The business began a campaign on crowdfunding website Indiegogo last Wednesday (21 October) to raise £10,000 for set-up costs including stock and contracts with distillers.
The aim is for subscribers to sign up for one, three, six or 12 months at a time, in return for a monthly delivery of single malts and a membership card including a QR code with information about the whiskies.
YoCo, an abbreviation of 'Young Company' and supported by whisky writer Charles MacLean, wants to become 'this generation's answer to discovering, delivering and revelling in Scotch whisky'.
'The UK market alone for Scotch whisky [has] shrunk by 9.5% since 2009 and this is partly due to the fact that whisky distillers are failing to attract young consumers, as the core market remains 45-plus-year-old males,' said Calum Leslie, co-founder and CEO.
'Younger people's palates have not changed; rather it is the way in which whisky is marketed, presented and delivered that is not appealing to the discerning younger generations.'
The Indiegogo campaign offers a series of rewards to investors, from £15 for a 'Taster's Case' of three 5cl bottles of single malts; up to £5,000 for 'A Lord in Residence', including becoming 'an official Lord', being the face of YoCo Club's 2016 campaign, a 12-month VIP membership and attendance at the company's founders' event.
More details on YoCo Club's Indiegogo page.