A seven-week whisky festival is being hosted at Singapore Changi airport to celebrate the launch of a new two-storey DFS wine and spirits store.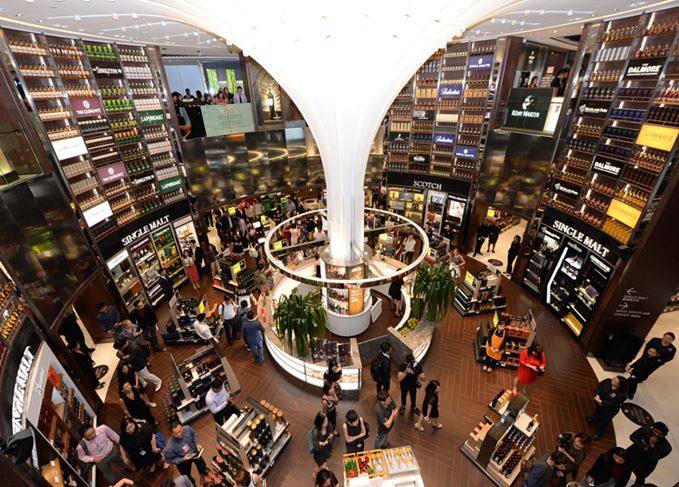 Located in Terminal 2, the new Wines and Spirits Duplex features three conceptual spaces – the Wine Reserve, the Cigar Room and The Whiskey House.
Spanning the entire first floor of the store, the Whiskey House offers a choice of 179 single malts – claimed to be the largest selection of malts offered by a travel retailer in the region – plus 68 blended Scotch whiskies, and numerous American and Japanese whiskies.
Over 15 whiskies exclusive to Singapore Changi will be available, alongside a S$437,490 (£245,564) 21-bottle Dalmore Constellation Collection, and S$80,850 (£45,381) Glenfiddich 50 Year Old.
Visitors to the Whiskey House are free to sample over 100 whiskies and enjoy tutored tastings with the store's staff.
The same space also hosts seven individually branded pop-up boutiques from Glenfiddich, Glenlivet, Johnnie Walker, Dalmore and Macallan Scotch whiskies, plus Hennessy and Remy Martin Cognacs. Each will feature tutored tastings and regular visits from distillers, blenders and brand ambassadors.
Brooke Supernaw, DFS Group's senior vice president for spirits, wines and tobacco, said the new store is a space where visitors can 'build their knowledge, expand their palette, discover new brands and fall in love again with the classics'.
She added: 'As Asia Pacific's largest assortment of single malt whiskies in travel retail, we wanted to bring an interactive experience that reflects our customers' passion and fascination with whiskey to the Terminal 2 Wines and Spirits Duplex.'
The store is the second DFS Wines and Spirits Duplex at Singapore Changi airport, joining the existing outlet at Terminal 3.
To celebrate its launch, DFS will be hosting a Whiskey Festival from 27 July to 10 September across its stores in both terminals, showcasing three complimentary whisky cocktails representing Scotland, Japan and the US, as well as a series of special events every weekend.
Brand ambassadors from across the world's whisky producing regions will host master classes and food pairing sessions on Friday and Saturday evenings. The line-up includes Ziggy Campbell from Craigellachie, Randall Tan from Macallan, Jay Gray from the House of Hazelwood, Matthew Fergusson-Stewart for Glenfiddich, and Richard Gillam with Bruichladdich.
As well as whisky, the store will offer more than 350 different wines, plus a wide assortment of cigars from Cuba, Dominican Republic, Nicaragua and Honduras.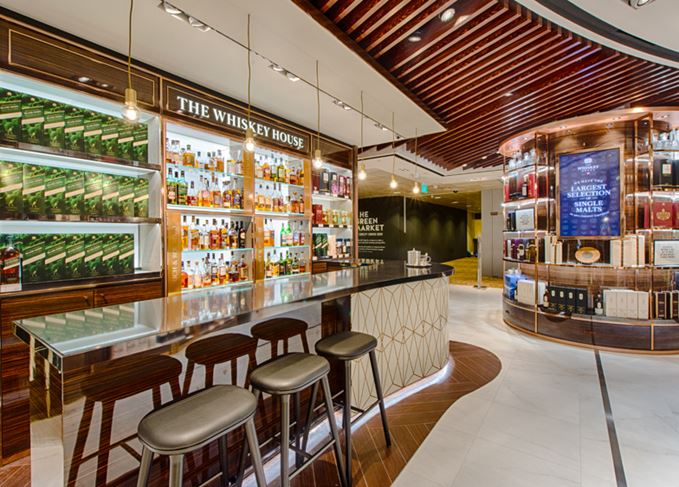 Visitors can sample up to 100 drams at the Whiskey House bar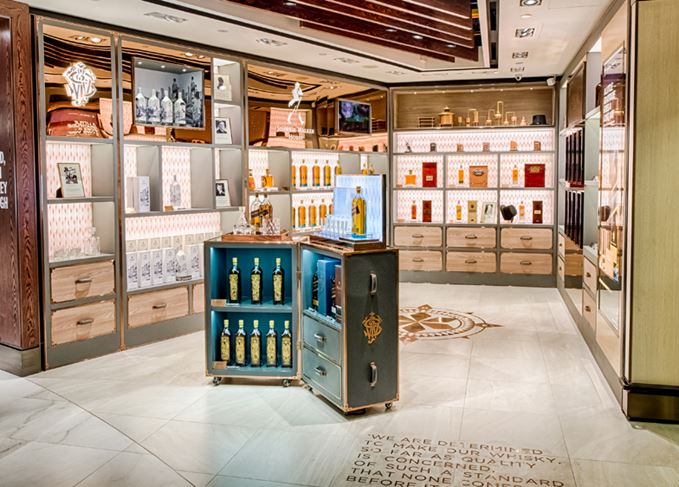 The Johnnie Walker boutique at DFS' Whiskey House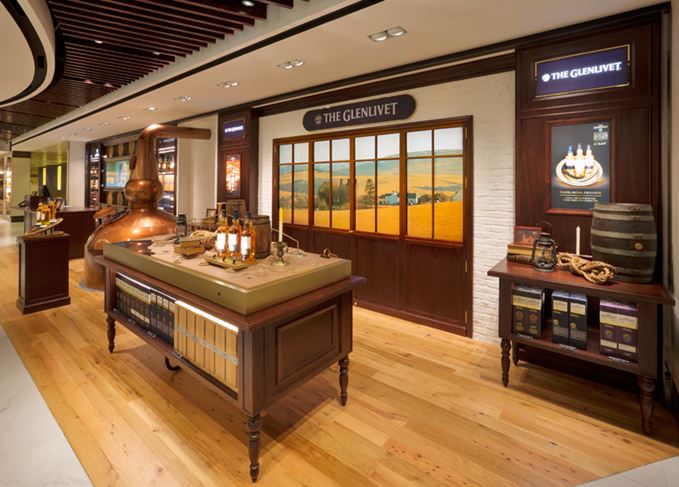 The Glenlivet boutique at DFS' Whiskey House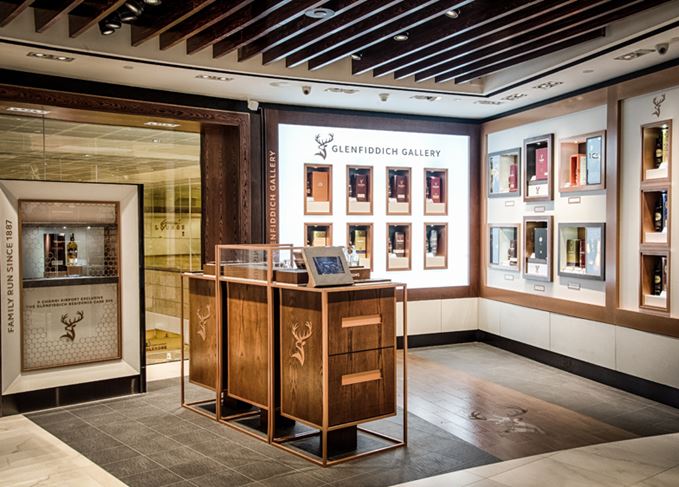 The Glenfiddich boutique at DFS' Whiskey House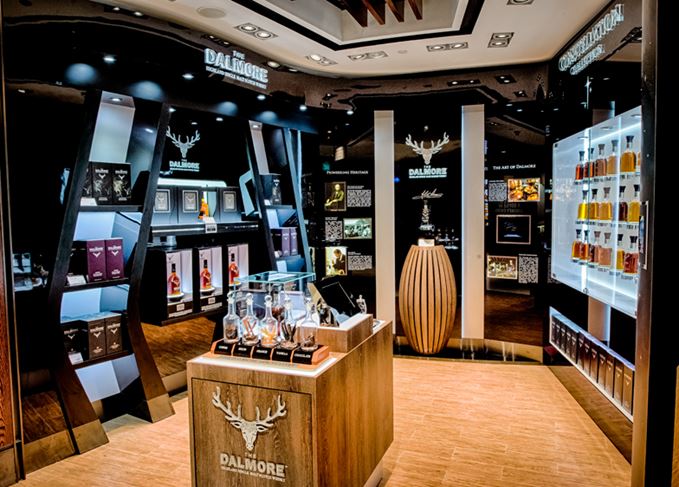 The Dalmore boutique, containing an entire Constellation Collection