A new glass aims to transform the enjoyment of whisky by combining the aromatic delivery of a nosing glass with the aesthetic and social appeal of a tumbler.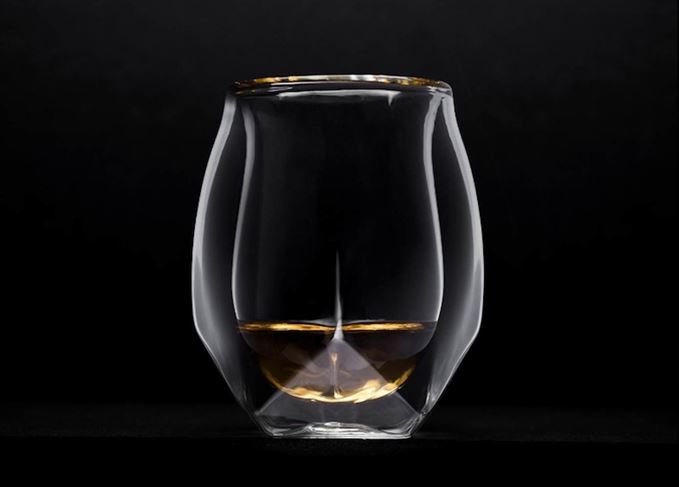 Norlan, the work of Icelandic designer Sruli Recht with input from master distillers including Bruichladdich's Jim McEwan, incorporates a double-walled design with the exterior of a tumbler and the interior of a snifter or nosing glass.
It also has a number of protrusions or 'fins' inside the glass, which the makers claim agitate the liquid, increasing the rate of oxidisation, releasing ethanol vapour more quickly and delivering flavours to the drinker.
The hybrid design is a response to discontent with the two types of glass which dominate the world of whisky: the tumbler, which is poor at flavour delivery; and the snifter, which Norlan's makers claim tends to concentrate the ethanol vapours.
They add that the nosing glass has another drawback: 'turning the drinking experience into an anti-social activity, whereby the head is tilted up and back, cutting the drinker off from their social engagement'.
Norlan is the first venture from design and research studio Serial Future Visions, and is the subject of a Kickstarter crowdfunding campaign to fund production, packaging, early distribution, marketing and IP protection.
The seven-week campaign, which began yesterday (27 October) with a fundraising target of US$75,000, offers a series of reward levels, including box sets of two, four, six or eight glasses with discounts of 20-32% off the future retail price.
The Norlan glasses are set to launch next spring, priced in the US at US$48 for a set of two.
Click below to view Norlan's Kickstarter campaign video: