A Speyside distillery worker has revolutionised whisky tours for designated drivers by introducing a special kit designed to ensure motorists don't miss out on tasting sessions.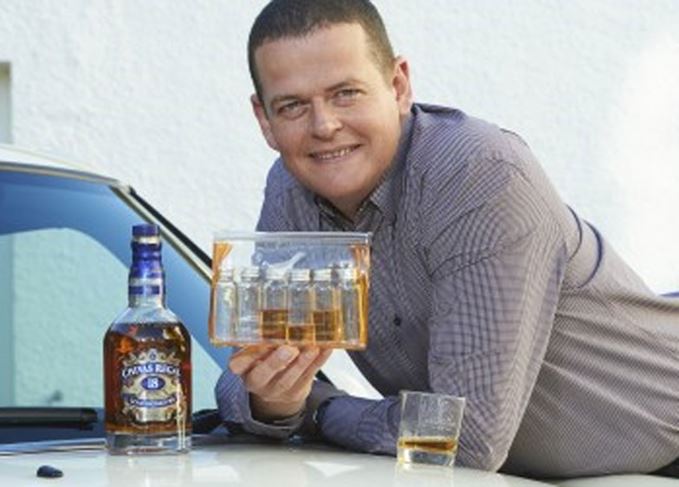 After meeting several drivers who were disappointed at being unable to sample the whisky, Rikki Scott, Aberlour distillery's visitor centre supervisor, came up with an idea to create a more inclusive experience for all visitors.
Scott said: 'Our internationally-acclaimed distillery tours feature nosings and tastings of some of the most prestigious expressions of Aberlour, including priceless drams ordinarily not available to the public. I didn't want anyone to miss out on this experience so I went about developing and designing the kit.'
The kits, which are priced at £3 each and contain six bottles, a funnel and a carry bag, have proven so popular that an initial order of 1000 units have already sold out. Chivas Brothers has since ordered six times as much to cope with demand.
Drink-driving in Scotland has been a contentious issue in the last 12 months with the tightening of restrictions in December 2014 said to have had a negative impact on the country's economy.
With the legal alcohol limit lowered from 80mg to 50mg per 100ml of blood, the Bank of Scotland's chief economist Donald McRae told the Independent in April that: '...services and businesses in hospitality are seeing a changing pattern of spending resulting from the lowered alcohol limit while driving.'
Scott's kits have received high praise from David Stewart, MSP for the Highlands, Islands and Moray, and Shadow Spokesperson for Transport and local road safety. Stewart said: 'As with all road safety, education is the key in dealing with adverse driver behaviours.
'Educating drivers to take home samples after visiting distilleries is a win, win for all concerned. The driver of families, or groups visiting distilleries, can now enjoy and sample the iconic drinks once they are safely home. This innovative project is a perfect example of responsible drinking.'
Scott's kits will be available at all Chivas Brothers' distillery visitor centres, which include Aberlour, Strathisla, and The Glenlivet in Speyside, and Scapa in Orkney.