Scapa single malt is poised for renewed growth after distillery owner Chivas Brothers unveiled plans to give the brand renewed emphasis with the launch of a new NAS expression.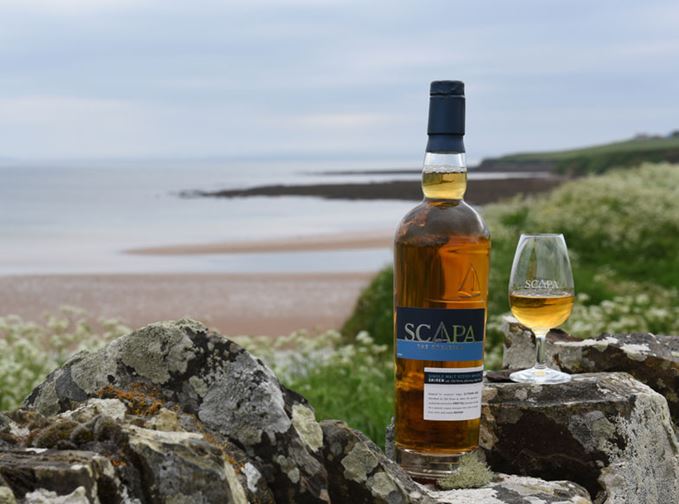 Scapa Skiren – meaning 'glittering bright skies' in Old Norse – is the first in a new range being rolled out by the company over the next few years.
Matured exclusively in first-fill American oak casks and bottled at 40% abv, the expression will sit as the entry level to the Scapa range at US$60, next to Scapa 16 Year Old, currently the only core expression from the distillery.
It bears a new design for the brand, including a more prominent label with silver foil and a blue box.
Due to launch in September, Scapa Skiren's release comes months after the coastal Orcadian distillery opened its visitors centre to the public.
Scapa master distiller Brian MacAulay said the new attraction, coupled with the relaunch of the brand, will help boost tourism in the region, which already welcomes some 150,000 visitors each year.
'It's a benefit for the local community – the people, the businesses and the distillery, and our Lomond still is so unique it will definitely bring people,' he said.
Scapa distillery is currently the only Scottish distillery using a Lomond still to produce whisky, although Bruichladdich has its own salvaged from Inverleven distillery to make Botanist gin.
Chivas Brothers will roll out Scapa Skiren to select global markets – including the UK and France – from September 2015, although it remains quiet on the launch dates of the rest of the brand's planned new range.