The life and career of Dennis Malcolm are inextricably intertwined with the fortunes of Glen Grant, the Speyside distillery he managed until last year. Born in Rothes in 1946, Malcolm joined Glen Grant at the age of 15 as an apprentice cooper during the regime of Douglas MacKessack. Despite stints away at other distilleries, he was called back when Italy's Campari group bought Glen Grant a decade ago, and has overseen the creation of the distillery's new range of malts. Gavin D Smith reports.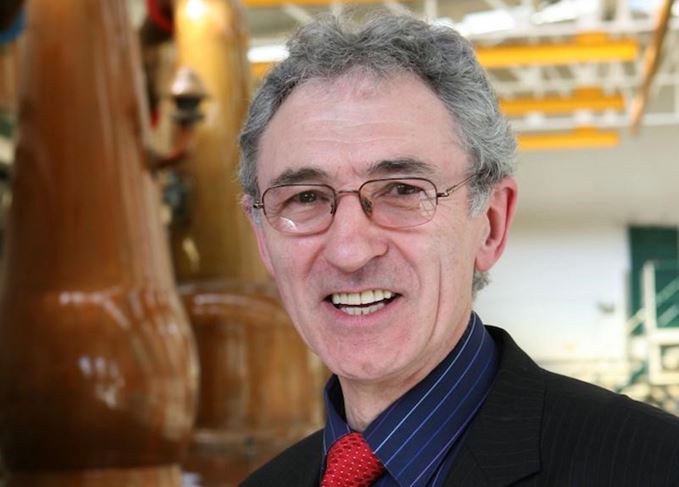 'Glen Grant isn't a job for me, it's a way of life. I was born on the distillery site and my grandfather and father both worked here, so it was always going to be my destiny.
'I modelled myself on Douglas MacKessack – a gentleman distiller who really cared about people. I was 24 when I was appointed brewer, in 1971. The old guys looked after me. They were lazy, but I didn't mind doing a lot of work. A young body with these old heads around me.
'As a child you'd get a teaspoonful of whisky on a sore tooth, or in a toddy for a cold. My first real whisky would have been young, clear stuff when I started working at the distillery. Today the 10-year-old is my favourite, but the new 12 might just top it.
'I was working as an apprentice cooper when [Italian businessman Armando Giovinetti] first took lots of cases of Glen Grant single malt over to Italy. We were selling 1.5m cases there in the 1970s, but Seagram bought the distillery in 1977 and for 28 years really did nothing with it.
'Their focus was all on Glenlivet and Chivas Regal. Glen Grant dropped from the public eye. There were 58 staff when I started coopering and then mashing, but it shrunk to five under Seagram and Pernod Ricard ownership [1977-2006] – it was just a production unit.
'My father was a big supporter of the Scotch whisky industry. Three drams, three times a day meant that you were effectively drinking half a bottle a day. Over 50 years that's a lot of whisky in a life. When they stopped dramming workers they gave them one bottle a month instead, which wasn't quite the same.
'In 1992 I was based at Strathisla distillery with the task of running all nine of Chivas' distilleries in the area, which certainly kept me busy!
'I started work for [current distillery owner Campari] on 10 April 2006 and, as Glen Grant was their only distillery, they wanted to do it right, they wanted the place to shine.
'Two things that are important to me here are quality and that cleanliness is next to godliness. There's no excuse for a distillery not to be clean these days, with no floor maltings and no coal-fired stills. The guys here take ownership of it being clean and well looked-after.
'Glen Grant is a way of life, but I caravan and garden and do a lot of work for the local church. Maybe it's because I was so bad when I was young that I'm trying to put something back! I think having a Christian attitude to life influences the way you treat people for the better.
'The bottling hall opened in 2013 and was a major show of confidence in Glen Grant. We spent £5.5m on the bottling hall and it can turn out 12,000 bottles per hour.
'We're making over 2m litres of spirit a year now, almost all of it for ourselves. Only a tiny percentage is distilled for external customers. The distillery could make 6m litres a year, but we use the same seven production staff to distil and bottle. We could produce 3.8m litres without interrupting the bottling if we wanted to.
'I have to admit I slept better when we first brought in automation during the 1970s. There were four shifts, and workers on each shift would have their own idea of where to cut the spirit, but the computer settings keep it all constant. The people are important, however, not machines. It doesn't matter whether you're using manual control or automation; the person has to understand the process.
'I created our new 12- and 18-year-olds and there's more in the pipeline. We're doing a 12-year-old and an 18-year-old partly because the US market likes those ages. The 18-year-old comprises whisky from first and second fill Bourbon casks and remade hogsheads.
'There's also a non-chill-filtered 12-year-old just for travel retail. It has more intense fruits and lasts longer in the finish than the standard 12-year-old. Everything's heightened. The 12-year-old truly comes of age when not chill-filtered.
'I'd like to think I kept the boat steady for future generations. I'll never see the whisky I'm laying down. That's what the distillery founders and those who followed them did for me.
'I always say don't cremate me when I die as I might blow up. Just bung me in a butt and roll it into the ground. People who don't like me can always give it a kick.
'One old guy a few years ago wrote to me and complained that the Glen Grant in his bottle didn't taste like Glen Grant. I asked him to send it in to us, and we'd refund the postage. It turned out that his sister had made cider and filled it into some empty bottles, including this one. I sent him a replacement bottle anyway.'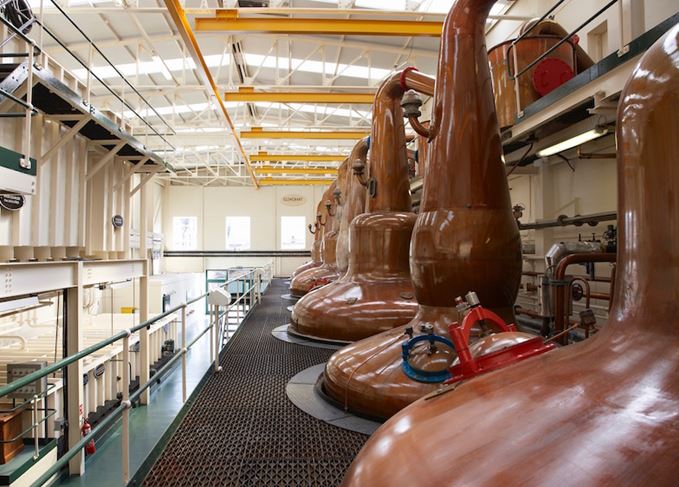 Stills at Glen Grant distillery in Rothes