The UK Environment Secretary has described the Scotch whisky industry as a 'powerhouse', as the Scotch Whisky Association (SWA) opens a London office this week.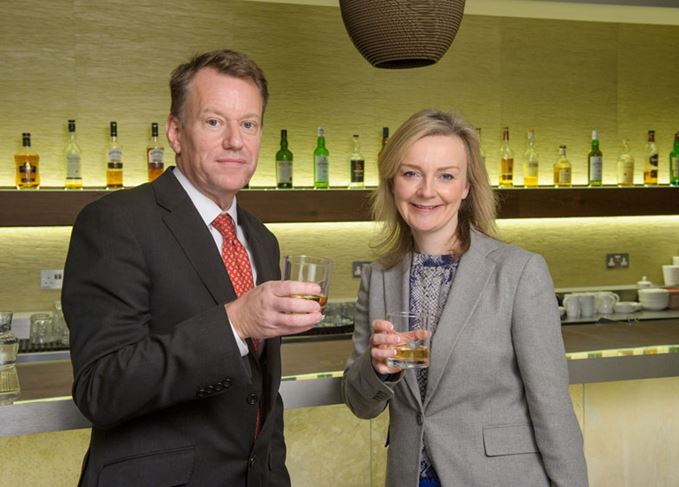 Elizabeth Truss praised the industry at an event to celebrate the opening of the SWA's new London offices on Thursday 3 December.
'Whisky is at the forefront of Britain's food and drink revolution, helping to drive the UK's global reputation for world-beating quality and authenticity,' Truss said. 'It is the powerhouse behind our £100 billion food and drink industry and is a global export success with 38 bottles leaving our shores every second.'
The London office is the SWA's largest outside of Edinburgh and the first since its Mayfair offices closed in 2014. The new site, on Westminster's Victoria Street, had '...to be close to decision makers and influencers,' said Rosemary Gallagher, the SWA's head of communications.
There have been a number of SWA offices in various parts London between 1967 and 2014, although the organisation was keen for the new site to be close to Westminster.
Echoing the sentiments expressed by Truss, David Frost, CEO of the SWA, said: 'The Scotch whisky industry is going through a time of expansion... Our London office, near Westminster, will give us even better access to decision makers in the UK and internationally.'
The organisation's head office in Edinburgh employs 32 members of staff. Five staff will be based at the London office, including Sarah Dickson, the SWA's director of global affairs.