More than £1bn in Scotch whisky exports could be put at risk and distillers could face trade barriers around the world if the UK leaves the European Union, a senior government minister said today.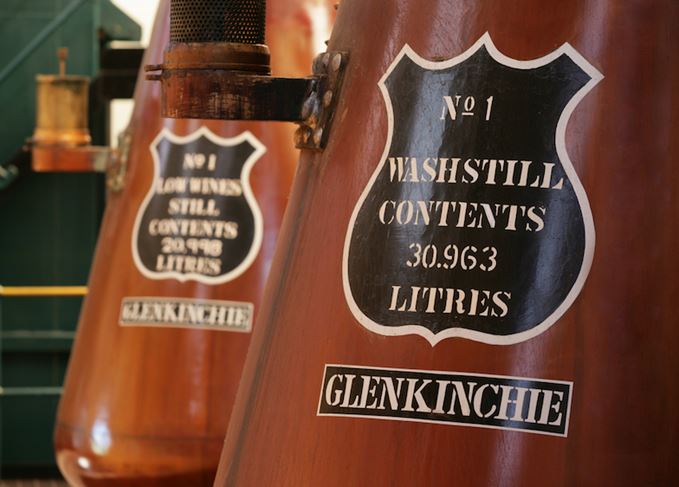 Environment Secretary Elizabeth Truss, who is visiting the Glenkinchie distillery today for discussions with industry representatives, said leaving the EU would be a 'leap in the dark' for the country's food and drink industry.
Her views were echoed by Scotch Whisky Association chief executive David Frost and Ivan Menezes, chief executive of Glenkinchie owner and the biggest player in Scotch whisky, Diageo.
Truss said the single market's common standards on labelling, certification and licensing simplified overseas trade for highly regulated industries such as Scotch, with exporters also benefiting from EU free trade agreements with countries around the world.
'Europe has a taste for Scotch and the industry will do better if we remain in the EU, because whisky producers have hassle-free, easy access to the single market of 500m people,' said Truss.
'I want the industry to continue to be the powerhouse it has become across the world – boosting our economy and creating jobs.'
Menezes said the single market gave Scotch a level playing field and open access across the EU, as well as helping to open up new markets outside the EU by reducing tariffs and resolving trade disputes.
'Diageo – and specifically our Scotch whisky business – benefits greatly from the UK's membership of the EU and we strongly believe that we should remain within that union,' he added.
Frost said that EU membership had 'many advantages' for Scotch, adding: 'The single market, including its regulation of food and drink, and its single trade policy, are central to the success of Scotch.
'It lets us trade across the EU simply and easily, and helps give us fairer access to other overseas markets.'
Truss also claimed that Scotch whisky businesses would face increased labelling costs – about £3,000 to re-label each product line exported – if the UK was to vote to leave the EU in next month's poll.