Diageo has launched a new NAS Talisker expression as part of plans to become the biggest malt retailer in global travel retail by 2018.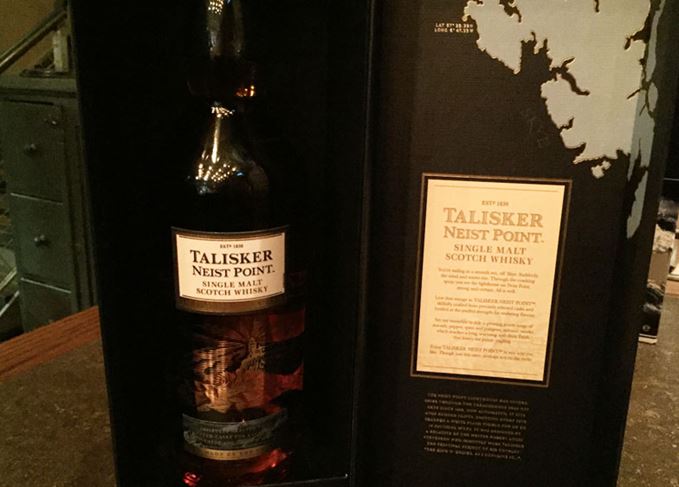 Talisker Neist Point, a 45.8% abv, no-age-statement single malt named after the lighthouse on the Isle of Skye's most westerly point, has been released as a travel retail exclusive.
Its introduction follows the launch of Talisker Dark Storm in travel retail in 2013, an expression described by the group as a 'single malts success story'.
Dr. Nick Morgan, Diageo's head of whisky outreach, said that as Diageo currently 'underperforms' in travel retail, the company's goal to become category leader is a 'ballsy objective' but one that is shaped by consumer preference.
He said research conducted for Diageo demonstrated that whisky purchasers are more concerned with taste, than age or price.
'From our research, the key motivation for purchasing whisky in duty free is taste and flavour,' Morgan said. 'Second is smoothness with the third being price. Age was fourth on the list.'
While Dark Storm was designed to focus on the intense smoky character of Talisker, the profile of Neist Point has been influenced by the channel's malt purchasers and has a more 'elegant' and 'smooth' character derived from maturation in a variety of American oak casks.
Peter Fairbrother, global marketing director of Diageo Global Travel and Middle East (GTME), said: 'Single malts represent the fastest growing segment of the whisky category in travel retail and the surge is being driven by flavour-led malts where Diageo excels.
'[Neist Point's] introduction as a channel exclusive underlines our determination to innovate in the category and invest behind our great malt whisky portfolio.'
Talisker Neist Point is available in travel retail outlets in Western Europe and the US for an RRP of £115/ US$179 / €147.