Talisker distillery
Islands Single Malt Scotch Whisky
Talisker has retained the five still set-up and continues to produce a highly individual new make which mixes smoke, fruit, sulphur, salt and pepper. The malt is medium-peated, the worts clear, the fermentation long. It is in distillation that things go slightly strange.
The wash stills are very tall with an exaggerated U-shaped bend in the lyne arm with a purifier pipe at its lowest point. This refluxes any heavy elements back into the body of the still to be redistilled. After rising up the 'U', the lyne arm coils itself inside cold worm tubs.
While there is a lot of reflux taking place, there is little copper contact which provides the sulphury notes in the new make, and could give the signature pepperiness in the mature spirit. The purifier pipe adds oiliness, while the reflux helps to refine the fruity elements created during fermentation.
In contrast to most distilleries where the spirit stills are the workhorses, at Talisker the second distillation takes place in small plain stills, again with worm tubs. This adds mid-palate weight. Maturation is in refill and rejuvenated casks with ex-fortified wine casks being used for the Distiller's Edition and Port Ruighe expressions and occasional special releases.
Region

Islands

Production type

Single malt

Distillery Status

Working
Talisker History
Talisker's founders, brothers Hugh and Kenneth MacAskill were classic Clearance landlords. Having bought the tack [rent] of Talisker House on Skye and extensive lands in 1825, they set about forcibly shifting the resident population from their farms, either to new settlements at Carbost and Portnalong on the shores of Loch Harport and Portnalong, or off the island entirely.
As well as replacing subsistence farmers with more profitable sheep, another of the MacAskill's money-making schemes was distilling. In 1830, they opened their Talisker distillery in Carbost using the cleared populace as its workforce.
Their venture into whisky-making was not a success and by 1848 the bank was in control. For the next three decades Talisker stumbled through a series of other owners who found it hard to keep afloat a distillery which is remote even by 21st century standards.
In 1880, Talisker's fortunes changed when Roderick Kemp and Alexander Allen [see Dailuaine] bought the distillery and proceeded to expand the site and construct a distillery pier – until then all the casks had to be floated out to waiting ships.
Kemp sold his share in 1892 in order to buy Macallan and on Allen's death in 1895, his business partner Thomas Mackenzie took charge and three years later Talisker was formally merged with Dailuaine (and Imperial). When Mackenzie himself died in 1916, a grouping of major blenders, John Walker & Sons, John Dewar, W.P. Lowrie, and DCL took control, an indication as to the quality of the spirit. Talisker has remained within the same grouping (the firms all merged and eventually morphed into Diageo).
In 1960, the distillery burned down and was silent until 1962 while it was being rebuilt. A decade later the maltings closed and the distillery began getting its requirements from Glen Ord.
Talisker had long been available as single malt from independents such as Gordon & MacPhail, and also officially, predominantly as an 8-year-old. In 1998, it was given greater prominence as a founding member of the Classic Malts Selection when the age was upped to 10 years. An 18-year-old joined the range in 2004, but since 2008 the range has expanded dramatically with no-age-statement quartet: 57˚North, Storm, Dark Storm, and Port Ruighe. It is now one of Diageo's most important single malt brands.
Timeline
1825

Hugh and Kenneth MacAskill purchase the rent of Talisker House on Skye

1830

The MacAskill brothers found Talisker distillery in Carbost

1848

The brothers go bankrupt and the lease is transferred to the North of Scotland bank

1857

The bank sells Talisker distillery to Donald MacLennan for £500

1863

MacLennan markets the distillery for sale after failing to make a go of it

1867

Glasgow's Anderson & Co takes control of the distillery

1879

John Anderson is jailed for fraud, after selling imaginary casks of whisky to clients

1880

Alexander Grigor Allan and Roderick Kemp take over operation of Talisker

1892

Kemp sells his share in the distillery to fund the build of Macallan

1894

The Talisker Distillery Co. is founded

1895

Alexander Grigor Allan dies and his business partner, Thomas Mackenzie, takes over

1898

Talisker Distillery Co. merges with Dailuaine-Glenlivet Distillers and Imperial Distillers to form Dailuaine-Talisker Distillers Co.

1916

Mackenzie dies and a consortium of whisky companies, including John Walker & Sons, takes over

1928

Talisker's regime of triple distillation is stopped

1960

A major fire breaks out at the distillery, halting operation, and a major repair job begins

1962

The distillery finally reopens after two years

1972

Talisker ceases its own malting and buys malt in from Glen Ord

1988

Talisker 10 becomes one of the six Classic Malts; the distillery's visitors' centre is opened

1998

The distillery is upgraded with a new mash tun and five worm tubs

2004

Talisker 18 Year Old joins the core range

2005

Talisker 175th Anniversary bottling is released

2008

No-age-statement release, Talisker 57° North, is launched

2013

Talisker Storm, Dark Storm and Port Ruighe are released; the visitors' centre is given a £1m upgrade
Owners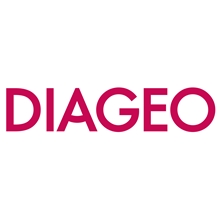 Current owner
Previous owners
United Distillers

1986 - 1997

Distillers Company Limited

1925 - 1986

Dailuaine-Talisker Distilleries Co

1898 - 1925

Talisker Distillery Co

1894 - 1898

Alexander Grigor Allan

1892 - 1894

Alexander Grigor and Roderick Kemp

1880 - 1892

Anderson & Co

1867 - 1879

Donald MacLennan

1857 - 1867

North of Scotland Bank

1848 - 1857

Hugh and Kenneth MacAskill

1830 - 1848
Contact
Address

Talisker Distillery




Carbost




Isle of Skye




Inverness-shire




IV47 8SR




United Kingdom

Website

Phone

+44 1478 614308

Visitor Opening Hours

Monday

9.30am (Apr-Oct), 10am (Nov-Mar) to 4.30pm (Nov-Mar), 5pm (Apr-June, Sept, Oct), 5.30pm (July and Aug)

Tuesday

9.30am (Apr-Oct), 10am (Nov-Mar) to 4.30pm (Nov-Mar), 5pm (Apr-June, Sept, Oct), 5.30pm (July and Aug)

Wednesday

9.30am (Apr-Oct), 10am (Nov-Mar) to 4.30pm (Nov-Mar), 5pm (Apr-June, Sept, Oct), 5.30pm (July and Aug)

Thursday

9.30am (Apr-Oct), 10am (Nov-Mar) to 4.30pm (Nov-Mar), 5pm (Apr-June, Sept, Oct), 5.30pm (July and Aug)

Friday

9.30am (Apr-Oct), 10am (Nov-Mar) to 4.30pm (Nov-Mar), 5pm (Apr-June, Sept, Oct), 5.30pm (July and Aug)

Saturday

9.30am to 5pm (Apr-Oct)

Sunday

11am to 5pm (June-Sept)
Missing Information?
We strive to provide the most up-to-date and accurate information possible, but if you think we have missed something or you have an image you'd like to share, then please let us know.
Get in touch