The last known miniature bottle of Nippy Sweetie – a Scotch whisky produced especially for comedian and musician Billy Connolly in the 1970s – has been donated to Glasgow Museums by Douglas Laing & Co.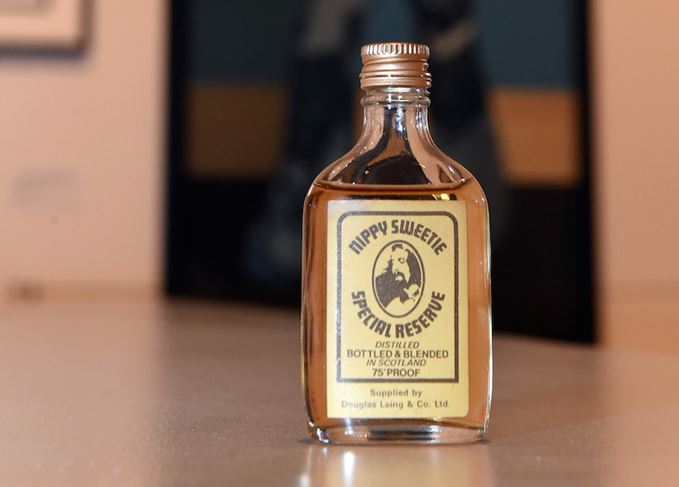 The whisky, blended and bottled by the Glasgow firm and featuring Connolly's picture on the label, was sold at his concerts in the 1970s.
Douglas Laing MD Fred Laing decided to donate the company's last miniature of the whisky to the Art of Billy Connolly exhibition currently on show at Glasgow's People's Palace, which features more than 40 of the Big Yin's works – including a handmade guitar constructed from a White Horse Scotch whisky box.
'Billy Connolly's Nippy Sweetie instils a real feeling of nostalgia in me,' said Fred Laing. 'Back in the '70s – when I first joined the family business – my father and I bottled this blended whisky for the Big Yin.
'It was sold at his shows by the lady who also sold the ice creams, and we proudly believe it was as synonymous with Billy as his beard and trademark hairdo.'
He added: 'For me, it was a bit of fun in the normally more serious business of Scotch whisky.
'I well remember Billy and I travelled together on a flight to London, after which he graciously offered me a lift in his limo – to save me taking the tube! – and a limo it was, big enough for us and 10 others!'
Art of Billy Connolly runs at the People's Palace in Glasgow until 21 February. Entry is free.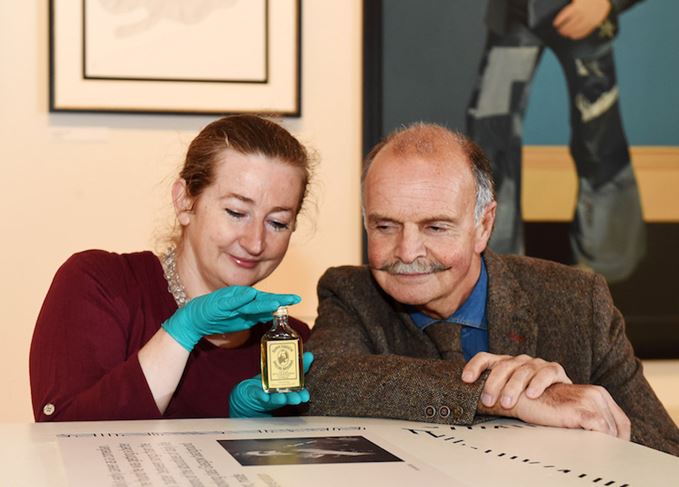 Fred Laing donates the 'last' Nippy Sweetie