Islay distillery Bruichladdich has echoed calls for increased transparency in Scotch whisky after thousands of people joined the Compass Box campaign on the issue.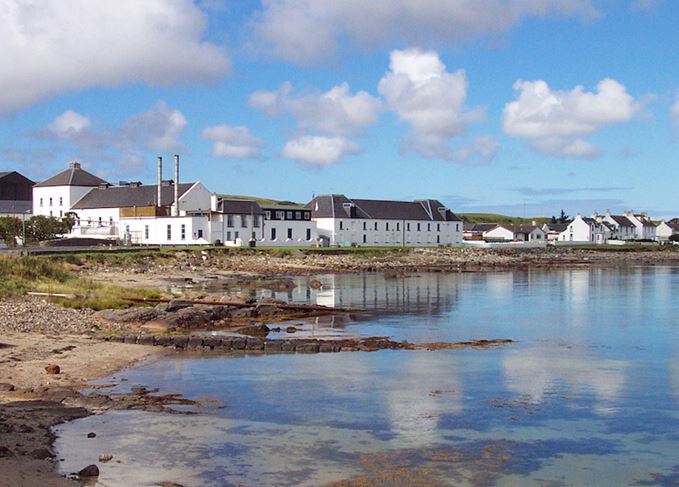 Nearly 3,000 people signed up to the Compass Box transparency campaign in its first 24 hours – a rate of roughly one every 30 seconds – almost all of them also asking to be kept updated on the issue.
Compass Box founder and whiskymaker John Glaser described the response as 'incredible – hugely encouraging' and said comments to date had been 'informed… entertaining, witty and overwhelmingly positive'.
Meanwhile, Islay distillery Bruichladdich pledged its full support for the campaign and promised to reveal the 'age, provenance and proportions by volume' of all the casks that make up vattings of core NAS (no age statement) bottling The Classic Laddie.
The age and origin of all the casks used in every vatting of the product to date will be published as a menu on the distillery's website, the company said.
In April, it will provide a new field on The Classic Laddie product page, into which consumers can enter the batch code of their bottle to see a list of component casks.
'Every vatting of The Classic Laddie has been created using a different suite of casks and, therefore, every batch code will give different results,' Bruichladdich said on its website. 'We celebrate natural whisky and variety.'
Glaser said Bruichladdich's commitment was a 'prime example' of the focus on trying to make things better, rather than being negative. 'We're delighted to see others from the industry coming out with public support and approaching the issue in their own way,' he added.
The Scotch Whisky Association (SWA) has also responded to the Compass Box campaign, reiterating the current position under EU and UK law – according to which, only the youngest components of a whisky can be communicated.
'The SWA's role is to explain those rules so producers can comply,' said SWA chief executive David Frost. 'Complying is a legal obligation and it's not for us to suggest that laws should be broken.
'Equally, where appropriate and our members want it, we are ready to work to encourage change to existing laws. Changes can't happen overnight, though, and where the rules are set at EU level they need to be agreed with other member states.
'At the moment we are not hearing a consensus for change, but we are always happy to have the discussion.
'We would of course also be delighted if Compass Box were to want to join the SWA to bring its perspective more fully to bear on such discussions.'