One of the first bottles of whisky to be distilled at Speyside distillery is to be auctioned this week at McTear's in Glasgow.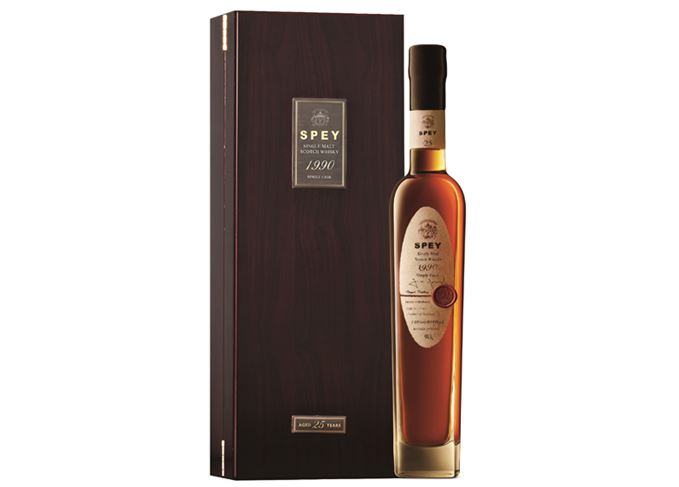 Bottle No. 1 from cask 27, the final cask to be filled during the first spirit run at the Kingussie distillery in December 1990, will go under the hammer at the Rare and Collectible Whisky Auction on 23 March.
The 25-year-old, 55.1% abv whisky, officially called Spey 1990 Single Cask, is expected to fetch up to £1,000.
It comes presented in a humidor box with hand written label and wax stamp, as well as a certificate of authenticity.
An additional 249 bottles have been created from Cask 27, an American oak barrel, and will go on general sale following the auction.
John Harvey McDonough, chief executive of Speyside distillery, said the bottling represents an 'integral part of the distillery's heritage'.
'This truly is a beautiful dram in which the passion of this first distillate can be tasted, he said. 'We are delighted to be joining together with McTear's to auction bottle number one: as a prestigious auction house it is fitting for our rare bottle to be in their safe hands.
'We are extremely proud to be able to share this part of our history with whisky lovers and we hope those who are lucky enough to secure one of the special limited edition bottles will raise a toast to those who painstakingly worked together to build the beautiful distillery and lay down this very first distillate.'
Speyside distillery was built by George Christie in the 1980s, and became operational in 1990. It was purchased by Harvey's of Edinburgh in 2013.
Last month the company outlined plans to expand its presence in the UK and overseas following a £2.3 million funding boost.