That Boutique-y Whisky Company (TBWC) is switching NAS for age statements across its range of single malts and blends as part of plans to 'move toward greater transparency'.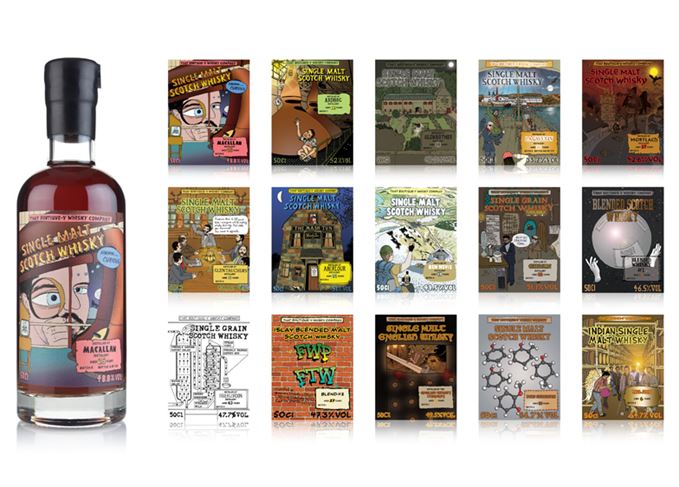 The UK-based independent bottler originally conceived its range as a strictly no-age-statement series of bottlings, to encourage consumers to forgo preconceptions of age and focus on the quality and flavour of the whisky itself.
Now the company has claimed growing stigma surrounding NAS bottlings, coupled with a desire to support Compass Box's campaign for transparency in Scotch whisky, has influenced its decision to introduce age statements for the first time.
Ben Ellefsen, sales director at TBWC, said switching to age statements is the first step in the group's desire to see the full cask breakdown of a vatting allowed under European Union law. Currently, only the youngest element of a whisky may be identified.
'The sole reason we are doing this is we want to give people as much information as possible,' he said. 'Over the past few years the questions about how old our whisky is and what it is, has become a distraction. We've always said the liquid is great, and it wins all these awards, but the questions over age keep coming.
'There's no reason not to tell people and if it gets us toward more transparency and allows us to be more honest with people I don't think that's a bad thing.'
He added: 'We are… committed to revealing all the information we have on the breakdown of the ages of the various whiskies that make up each bottling as soon as the campaign for transparency is successful, and the EU legislation – which is at best a blunt instrument – is modified to allow us the freedom to do so.'
He added that the decision to introduce age statements was also influenced by negative consumer perceptions of NAS whiskies.
'NAS didn't have such negative connotations when we launched Boutique-y,' he said. 'There is certainly a lot of negativity attached to the term "no-age-statement" now, but I don't think that negativity reflects badly on our brand because it's not really the same sort of thing – we've not started with an age statement and then removed it.
'Has that affected our decision? It has but it's not the sole reason, and it's not the most important thing. The quality of the liquid is, and that's all we're really focusing on.'
Some of the first bottlings from TBWC to have age statements will be released from this week, and include a 27-year-old Mortlach and 52-year-old Girvan. Future releases will also feature a six-year-old Islay malt and a four-year-old blended malt matured in Madeira casks.