Mortlach distillery
Speyside Single Malt Scotch Whisky
The wash (from clear wort and long fermentation) is split between three wash stills; No. 3 wash still and No.3 spirit still work in tandem and as per normal.
The low wines from wash stills No. 1 and 2 is, however, split into two parts. The first 80% of the run is collected as the charge for spirit still No. 2. The remaining 20% (called weak feints) forms the charge for spirit still No.1 otherwise known as 'The Wee Witchie'. This distils the weak feints three times with only the heart of the final run being collected. It all adds up to the new make spirit having been distilled 2.81 times.
In addition to this, all the stills are run relatively speedily with no air rests to rejuvenate the copper and all lyne arms running into cold worm tubs. The result of this complex regime in a copper-starved environment is a building up of sulphur and 'meatiness' in the new make spirit, with the 'dud runs' on the Wee Witchie providing an extra meaty boost. Although it is aged in a mix of casks, Mortlach's weight makes it an ideal partner with ex-Sherry casks.
While other meaty spirits are made [most notably Benrinnes and Dailuaine] none have Mortlach's weight, meaning that this is a highly-prized base note for blends. As a result, there has been little stock available for single malt bottlings bar the occasional independent bottlings (most notably with Gordon & MacPhail) and small batches of a 16-year-old in Diageo's Flora & Fauna range. Mortlach seemed destined to remain a cult malt.
In 2014, however, that changed with the launch of a four-strong range: Rare Old, Special Strength, (both no-age-statement), 18-year-old, and 25-year-old.
Region

Speyside

Production type

Single malt

Distillery Status

Working
Mortlach History
Mortlach was the name of the original village which sprang up around the abbey of the name, founded by Saint Moluag in the 7th century. With the building of Dufftown in 1817 the old name fell in abeyance – apart from the distillery.
The distillery was the first to be licensed within Dufftown, being founded by James Findlater, Donald Mackintosh and Alex Gordon in 1823. It passed briefly into the hands of the Grant brothers of Glen Grant fame who gutted the buildings and used the equipment for their distillery in Rothes.
It was George Cowie and his son Alexander who, from the 1850s on, recommenced whisky production and steered Mortlach to a pre-eminent position as a blending malt.
Although no-one is sure where the unique distillation regime originated, its adherence to richness and weight singles Mortlach out as one of the distilleries with a robust belief in the older ways of making whisky.
It remained in the Cowie's hands until 1923 when it became part of John Walker & Sons and from there via DCL into Diageo.
In 2014, it was announced that a mirror image of the existing distillery would be built which, when completed, will double total capacity.
Timeline
1823

James Findlater, Donald Mackintosh and Alex Gordon found Mortlach

1824

Findlater steps back from the project, leaving the distillery to Gordon and Mackintosh

1831

John Robertson purchases Mortlach for £270, who then sells is to A&T Gregory the following year

1837

Grant brothers, James and John, become part-owners and gut the distillery

1853

George Cowie becomes part owner, and takes over sole operation when John Alexander Gordon dies in 1867

1895

Cowie's son, Alexander, joins the company and two years later extends Mortlach's stills from three to six

1923

John Walker & Sons purchase the distillery from the Cowies

1925

The group becomes part of Distillers Company Limited

1968

Mortlach halts use of its floor maltings

2014

Four new bottlings are released as Diageo announces plans to extend the distillery
Owners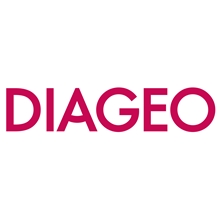 Current owner
Previous owners
United Distillers

1986 - 1997

Distillers Company Limited

1925 - 1986

John Walker & Sons

1923 - 1925

George Cowie & Son

1867 - 1923

John Gordon and George Cowie

1853 - 1867

John Gordon

1842 - 1853

J&J Grant

1837 - 1842

A&T Gregory

1832 - 1837

John Robertson

1831 - 1832

Donald Mackintosh and Alex Gordon

1824 - 1831

James Findlater, Donald Mackintosh and Alex Gordon

1823 - 1824
Contact
Address

Mortlach Distillery




Dufftown




Moray




AB55 4AQ




United Kingdom

Website

Phone

+44 1340 820318

Email

Visitor Opening Hours

Not open to the public
Missing Information?
We strive to provide the most up-to-date and accurate information possible, but if you think we have missed something or you have an image you'd like to share, then please let us know.
Get in touch