Stanley P. Morrison Profile
Stanley P. Morrison grew in a relatively short time to become one of the largest independent whisky brokerage businesses in Scotland. Over time the company expanded into the blending, exporting and distillation of Scotch whisky through a number of acquisitions including the purchase of Bowmore, Glen Garioch and Auchentoshan distilleries until finally the company was purchased outright by Japan's Suntory.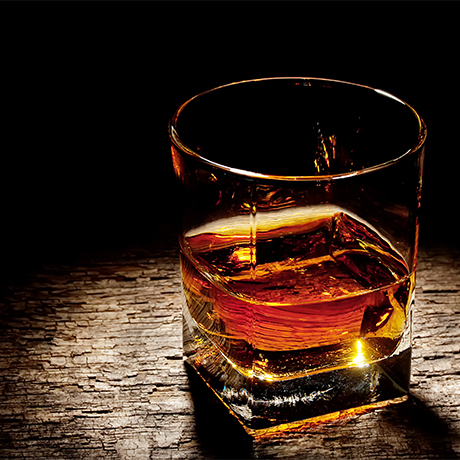 Stanley P. Morrison History
Stanley Morrison began working in the whisky brokerage business in Glasgow in 1925 with his father-in-law William Walker. After seven years he went into partnership with Robert Lundie to form brokerage Lundie and Morrison, but finally set up his own company, Stanley P. Morrison, in 1935 at a premises on Renfield Street.
Just one year after going it alone, Morrison set up a 50/50 venture with his old partner to purchase Chivas Brothers from W. Mitchell – an acquisition mostly paid for through the sale of the company's whisky stocks for £149,000. With the onset of war, Chivas Brothers' trade virtually ground to a standstill, and the company was eventually sold on to Canada's Seagram in 1949.
Morrison's relationship with Seagram prospered, and in 1955 the Canadian group requested Stanley P. Morrison to broker the purchase of Highland Distillers on its behalf. The sale would have included the Bunnahabhain, Glenglassaugh, Glenrothes, Highland Park and Tamdhu distilleries, if it weren't for Distillers Company Ltd (DCL). The Scottish conglomerate swore to counter any bid made by Seagram, and the takeover attempt was subsequently dropped.
Stanley P. Morrison went on to broker several large deals during the early 1960s on behalf of companies like William Teacher & Sons and DCL, including the securement of four million gallons (18m litres) of grain and malt whiskies for the latter in 1961.
These mammoth deals enabled Stanley P. Morrison to acquire Bowmore distillery on Islay and the Roseburn Bonding Co. of Glasgow from the estate of Jimmie Grigor in 1963. This was the first time in the company's history it had moved into distillation, blending and bottling. This was emphasised by the purchase, for the short period of 1966-69, of an interest in the Macduff distillery in Banffshire and the 1967 purchase of blending company Scottish Trading Co., including its Rob Roy blend.
In 1969 the company purchased the bulk whisky stocks of the large brewing concern Bass Charrington and in 1970 acquired the Glen Garioch distillery from Scottish Malt Distillers as well as the Glasgow blender and exporter T & A McClelland.
In 1971 Stanley P. Morrison died, and control of the company moved to James Howat and Stanley's sons Stanley W. (known as Tim) and Brian.
The next few years saw a period of consolidation in the company until the 1983 purchase of James Sword & Co. and A. Dewar Rattray, both whisky blending companies that had been controlled by Stanley P. Morrison's father-in-law, William Walker, for a number of years. This was followed in 1984 by the purchase of Auchentoshan distillery just outside Glasgow.
Since distilling was increasingly growing as the focus of Stanley P. Morrison's operations, the board changed the company's name to Morrison Bowmore Distillers in 1987.
In 1989 Japanese distiller Suntory bought a 35% stake in the company before completing its takeover in 1994. Through the merger of Suntory and US-based distiller Beam in 2014, Morrison Bowmore now belongs to Beam Suntory.
Associated companies