William Teacher & Sons Profile
A family-owned company until its takeover in 1976, William Teacher & Sons started out as a large chain of 'dram shops' in Glasgow before becoming a distiller and blender supplying whiskies worldwide. From humble beginnings providing blends for its shops, the company began to supply bespoke blends for the trade and grow its global footprint. One of these blends provided the basis for the brand that would make it internationally famous: Teacher's Highland Cream.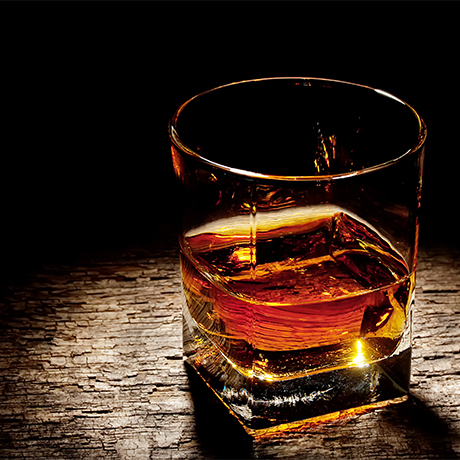 William Teacher & Sons History
In 1830 at the tender age of 19, former mill worker William Teacher obtained a licence for part of a grocer's shop in the Anderson district of Glasgow. At the time, the shop was owned by the mother of his girlfriend, Agnes MacDonald. Six years later, Teacher and MacDonald had married and opened a second shop, this time a 'dram shop' in his own name. This purchase sparked the development of a chain of around 20 dram shops – licensed premises where frequenters purchased and consumed fine whiskies – making Teacher the largest licence holder in Glasgow.
In 1851 the company moved into the wholesale wine and spirits market, opening a warehouse in Argyll Street in Glasgow, and started creating bespoke blends to its customers' individual requirements.
Teacher died in 1876, the same year his youngest daughter Agnes married Walter Bergius, bringing the other controlling family name into the company. In 1884, the company registered a brand name for its most popular whisky blend, Teacher's Highland Cream, and also opened an office in London. A second office in Manchester followed in 1886. A year later, the company expanded its export markets and also began shipping mature barrels of whisky to Australia and back, believing the long sea voyage added complexity to the 'Australian bonded' brand. This practice continued until sea freight costs became prohibitively expensive in the 1920s.
In 1897 William Teacher & Sons constructed Ardmore distillery in Speyside in order to secure a supply of Highland malt whisky for the company's fillings. Ardmore still provides the backbone to the Highland Cream blend today. In 1960 it added Glendronach distillery to its portfolio, and withdrew from the retail market with the sale of the last of the Glasgow dram shops.
A substantial amount of the mature stocks of Glendronach malt whisky were later exchanged for stocks of DCL grain whiskies through Glasgow whisky broker Stanley P. Morrison.
In 1976, due to needs for extra capital that would have seen the family's holding slip below 50% of the company's value, Allied Breweries was approached to take over the business. At the time of sale, the board contained a great-grandson and four great-great-grandsons of the founder, making it (at that time) the largest independent Scotch whisky company still under the control of the founder's descendents.
Following a number of mergers and acquisitions in the Scotch whisky trade, William Teacher & Sons is now part of the Beam Suntory group.
Associated companies