Camserney distillery
Highland single malt Scotch whisky
The Perthshire distillery of Camserney sat in a cluster of farms and cottages beside the Camserney Burn, just east of Dull village – the birthplace of John Dewar. In 1890, long after Camserney's demise, Dewar's two sons, John Jr. and Tommy, built Aberfeldy distillery nearby, which survives as the home of the Dewar's blend in Scotland.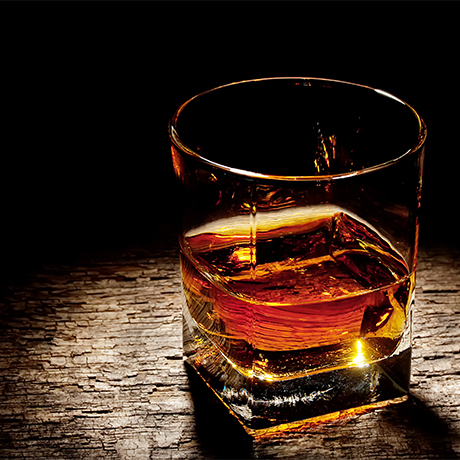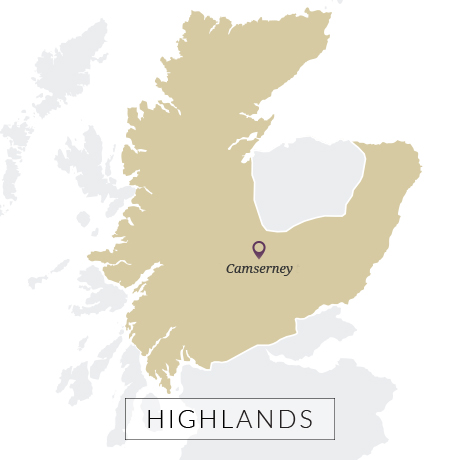 Region

Highland

Production type

Single malt

Distillery Status

Demolished

Previous names

Camisine
Camsine
Camsairnie
Camserney History
Camserney – also spelled Camsairnie and Camsine – began distilling in 1821 under John McGregor and Co. It was taken over by Alexander Menzies and Co. in 1825, though the new owner survived for just one year. The licence was passed to Duncan McDonald and Co., which distilled until 1832 when it appears to have mothballed the site.
Camserney reopened again in 1834 under David Livingstone and Co., but failed to last out the year before closing for a final time.
Although traces of the distillery are gone, the farms at Camserney are still on maps today.
Timeline
1821

John McGregor and Co. starts distilling at Camserney

1825-26

Alexander Menzies and Co. takes over the licence

1825

The licence passes to Duncan McDonald and Co.

1832

Camserney falls silent

1834

David Livingstone and Co. takes charge of the distillery, but Camserney closes later the same year

1834

Camserney closes
Contact
Address

Camserney


Aberfeldy




Perth and Kinross




United Kingdom