Dewar's Profile
Blended Scotch Whisky
One of the classic blends, Dewar's has retained its reputation as an accessible, smooth Scotch while modernising its range in recent years. At its core is Dewar's White Label, which delivers the brand's signature soft honey, vanilla and floral flavours, although 12-, 18- and 25-year-old expressions are also available.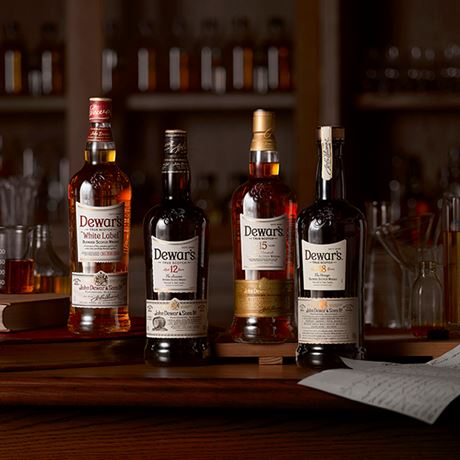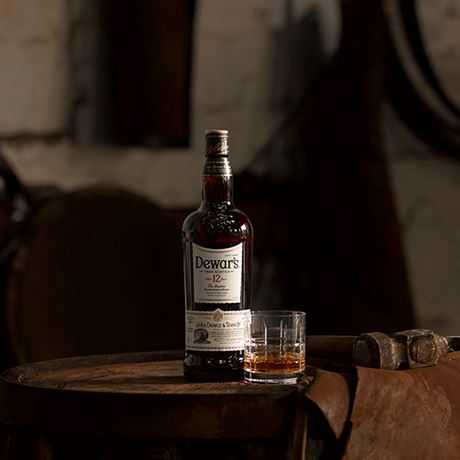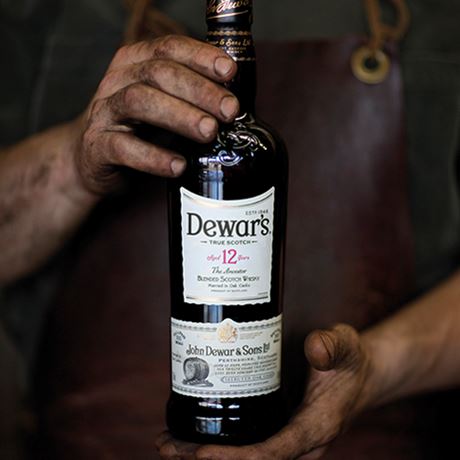 Production type

Blended Scotch
Dewar's History
The story of the Dewar family and their eponymous whisky business is one of entrepreneurialism, creativity and sheer boldness. It begins in 1846 with John Dewar, who opened a wine and spirits shop at 111 High Street in Perth. The premises remained in family ownership for the next 50 years, becoming the place of work for many of John's and wife Jane Gow's 10 children. Dewar didn't begin blending his own whisky until the 1860s, when 'mixture whisky' was still relatively unknown in the area.
When Dewar died in 1880, the business was left in the hands of sons John Alexander and Thomas Robert (Tommy), who were only 24 and 16 years old respectively at the time. In 1886 the firm was renamed John Dewar & Sons, and Tommy took on the role of spreading the word of the business to London and overseas. In 1892 he set out on a two-year journey around the world, which was immortalised in the book A Ramble Round the Globe. His creative and revolutionary marketing techniques (including throwing empty bottles of Dewar's overboard with reward notes inside for their finders) eventually became legendary.
By the following year business was booming and the company was granted a Royal Warrant from Queen Victoria. The small Tullymet distillery leased by the family could no longer cope with production demands, so in 1898 John Alexander Dewar commissioned Aberfeldy distillery a few miles away. The following year, the business released its flagship expression – Dewar's White Label.
After Queen Victoria's death and the accession of King Edward VII, John Dewar & Sons' Royal Warrant was renewed – as it has been by every British monarch since – and Tommy Dewar was knighted.
Following the onset of the First World War and then Prohibition in the US, the company merged with Distillers Company Ltd in 1925 to help secure the future of the industry.
The group eventually ended up in the hands of Diageo through a series of mergers, but in 1998 was sold to Bermuda-based rum group Bacardi, along with Bombay Sapphire gin. Bacardi's first move was to instigate a packaging update for the brand, as well as establishing a home for it. In 2000, Dewar's World of Whisky was opened at Aberfeldy distillery, which now attracts over 30,000 visitors a year.
With demand for premium Scotch whisky growing worldwide, in 2007 Bacardi invested US$250m in expanding production capacity at its Glasgow site plus the build of a development of a new maturation facility at Poniel.
The brand made its first venture into 'flavoured Scotch' with the introduction of Dewar's Highlander Honey in 2013, while a second brand makeover was implemented in 2014. A new no-age-statement expression called Scratched Cask was introduced in May 2015.
In 2017, the company introduced Dewar's 25 Year Old to its core range as a replacement for Dewar's Signature; two years later, the first of a planned series of 'innovative' finishes, Dewar's Caribbean Smooth (extra-matured in rum casks) was launched in North America.
Timeline
1846

John Dewar opens a wine and spirits shop in Perth

1860s

Dewar begins creating blended whisky

1880

John Dewar passes away

1892

Tommy Dewar begins his journey around the world to establish export markets

1893

John Dewar & Sons receives a Royal Warrant from Queen Victoria

1898

Aberfeldy Distillery opens

1899

Dewar's White Label is created

1902

Tommy Dewar is knighted and the Royal Warrant renewed by King Edward VII

1925

John Dewar & Sons merges with DCL

1980

Dewar's becomes the leading blended Scotch brand in the US

1975

Dewar's Pure Malt is replaced by Glenordie following the success of single malts in the US

1986

DCL is purchased by Guinness for £2.3 billion and renamed United Distillers

1997

United Distillers merges with Grand Metropolitan and is renamed Diageo

1998

The Dewar's brand, along with four Scotch distilleries and Bombay Sapphire gin, is sold to Bacardi for £1.15bn

2000

The Dewar's World of Whisky is opened at Aberfeldy distillery

2007

Bacardi invests $250m in blending, warehousing and packaging

2017

Dewar's 25 Year Old is introduced to the range as a replacement for Dewar's Signature
Owners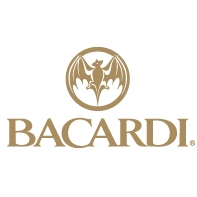 Parent company
Current owner
Previous owners
Contact
Address

Dewar's World of Whisky




Aberfeldy Distillery




Aberfeldy




Perthshire




PH15 2EB




United Kingdom

Phone

+44 1887 822000

Visitor Opening Hours

Monday

10am to 4pm (November to March), 6pm (April to October)

Tuesday

10am to 4pm (November to March), 6pm (April to October)

Wednesday

10am to 4pm (November to March), 6pm (April to October)

Thursday

10am to 4pm (November to March), 6pm (April to October)

Friday

10am to 4pm (November to March), 6pm (April to October)

Saturday

10am to 4pm (November to March), 6pm (April to October)

Sunday

noon to 4pm (April to October only)