Bowmore distillery
Islay Single Malt Scotch Whisky
Its smoke, reminiscent of beach bonfires, mingles with a distinctly saline note, flowers, cereal, citrus and underneath a touch of tropical fruit. It is this character which, when matured in refill casks for a long period of time, becomes the primary aroma, the peat seemingly disappearing completely.
A significant percentage of the make is aged in ex-Sherry butts which take Bowmore off in another direction – one of dark fruits, chocolate, coffee, citrus and smoke. The extensive range picks and chooses between these extremes. A significant percentage of the distillery's whisky is matured on the island, with the distillery's No.1 Vaults being held to have the most extraordinary microclimate. This chill, damp environment – the vault is below the level of Loch Indaal and one wall makes up the town's sea wall – is seen as ideal for long-term maturation.
Region

Islay

Production type

Single malt

Distillery Status

Working
Bowmore History
There are claims that Bowmore's distillery started operation in 1779, but there's no evidence of whisky being made until a certain John Simpson took out a licence in 1816. It wouldn't be until 1837 when the Glasgow blending firm, Wm & Jas. Mutter took over that it began to gain traction and reputation. In 1841, Windsor Castle requested a cask of Bowmore – this being a time when the English palate was considered too delicate (or Scotch too bold). As often happens, the distillery passed through a number of hands before in this case it was bought, in 1963, by broker Stanley P. Morrison. The Morrison era saw the start of what is recognised as a legendary period in Bowmore's history – its mid-1960s bottlings are legendary.
The distillery was substantially modernised with an innovative heat recovery system not only cutting down on fuel bills but creating sufficient excess hot water to heat the town's swimming pool. In 1989 the Japanese distiller Suntory bought stake in the distillery and took full control in 1994, the year after the ground-breaking Black Bowmore was launched. This 100% Sherry-aged release was sold for what at the time was seen as the ludicrously inflated price of £100.
In 2014 Suntory bought Jim Beam which, from an Islay perspective, sees two of Islay's most iconic single malts (Bowmore and Laphroaig) under the same ownership.
Timeline
1779

Bowmore supposedly begins distilling, although the date is contested

1816

John Simpson applies for a license to distil at Bowmore

1837

Glaswegian blending firm Wm & Jas Mutter buy the distillery

1841

Windsor Castle orders a cask of Bowmore

1963

Stanley P. Morrison acquires the distillery

1989

Japanese drinks group Suntory buy a stake in the distillery

1994

Suntory takes full control of Bowmore

1995

Black Bowmore, a 100% sherry-aged whisky, is launched

2014

Suntory acquires Beam, and along with it a second Islay distillery in the shape of Laphroaig
Owners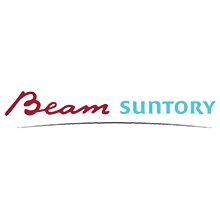 Parent company
Current owner
Previous owners
Suntory Holdings

1994 - 2014

Morrison Bowmore Distillers

1987 - 1994

Stanley P Morrison

1963 - 1987

William Grigor & Sons

1950 - 1963

JB Sheriff & Co

1925 - 1950

Joseph Robert Holmes

1892 - 1925

William & Jas Mutter

1837 - 1890

John Simpson

1826 - 1837

John Johnston

1825 - 1826

John Simpson

1816 - 1818
Contact
Address

Bowmore Distillery




School Street


Bowmore


Isle of Islay




Argyll




PA43 7JS




United Kingdom

Website

Phone

+44 1496 810441

Email

Visitor Opening Hours

Monday

9am to 5pm

Tuesday

9am to 5pm

Wednesday

9am to 5pm

Thursday

9am to 5pm

Friday

9am to 5pm

Saturday

9am to 12.30pm (Oct-Mar), 5pm (Apr-Sept)

Sunday

noon to 4pm (Apr-Sept)
Missing Information?
We strive to provide the most up-to-date and accurate information possible, but if you think we have missed something or you have an image you'd like to share, then please let us know.
Get in touch