Fettercairn distillery
Highland Single Malt Scotch Whisky
Fettercairn has a traditional distillery set-up with an open-topped mash tun (producing cloudy wort), wooden washbacks and small stills. There are even soap grinders on the sides of the wash stills. These would have been used to add non-perfumed soap as a surfactant to stop the stills boiling over.
Everything points to a firm, quite heavy, nutty style. This was accentuated between 1995 and 2009, when the condensers were made of stainless steel. This added a slightly burnt, pot ale character to the new make. However, a quirky cooling ring attached to the top of the swan neck, which sprays cold water down the sides of the still, aids reflux and helps the spirit lean toward a lighter style.
The single malt is aged mostly in first-fill American oak – some new wood is also in the mix – to add a balancing sweetness, with some older expressions finished in fortified wine casks.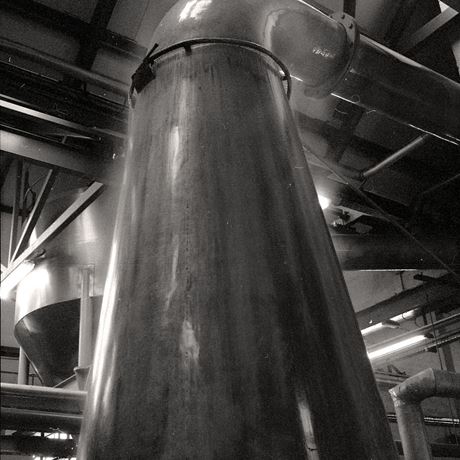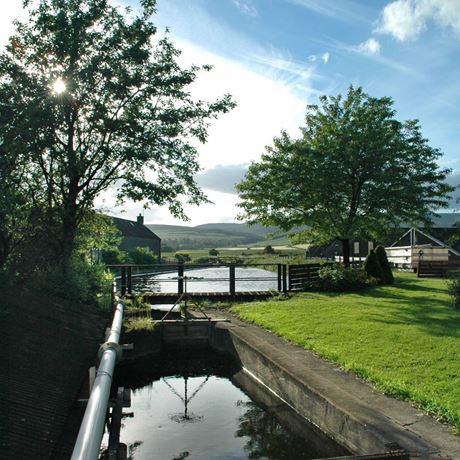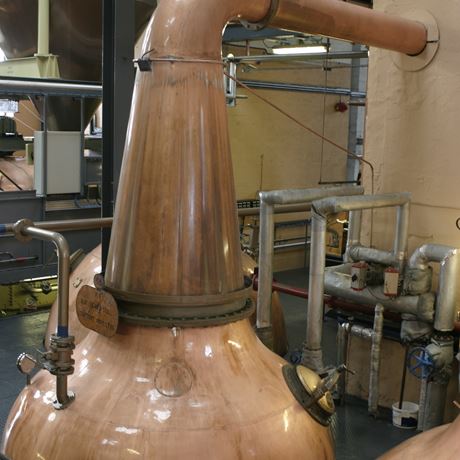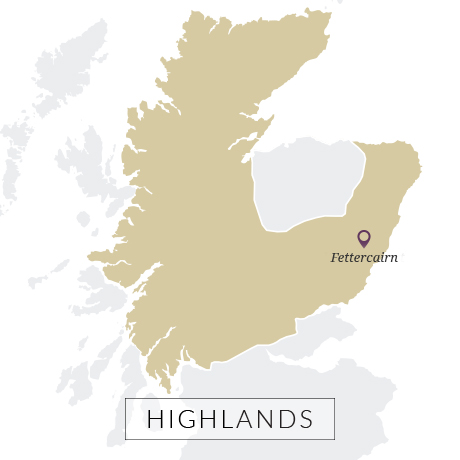 Region

Highland

Production type

Single malt

Distillery Status

Working
Fettercairn History
One of the main attractions of Laurencekirk, the village nearest to Fettercairn, is a huge, ostentatious red sandstone archway spanning the road that commemorates the visit to the village of Queen Victoria and Prince Albert in 1861. Fettercairn has similarly grand pretensions. It was founded in 1825 by the local landowner Sir Alexander Ramsay, who then sold his estate, distillery and all, in 1830 to Sir John Gladstone, father of four-time British Prime Minister William Ewart Gladstone.
However, the Gladstone family were hands-off owners (fun though it is to imagine 'The People's William' getting to grips with distillation). Allowing the distillery to be run by tenants, they retained ownership until 1923. A short period (mostly in mothballs) under the control of Ross & Coulter ended when Fettercairn was sold to Associated Scottish Distilleries (ASD, the Scotch arm of National Distillers of America which, at its height, owned Bruichladdich, Glenury Royal, Glen Esk, Glenlochy, Benromach and Strathdee).
When ASD ceased trading in 1954, its estate was split up and Fettercairn ended up in private hands. Its new owner, Tom Scott Sutherland, had the distillery until 1971, when it was bought by Tomintoul-Glenlivet; from there it joined Whyte & Mackay.
Although mainly a contributor to the firm's blends, it has long been bottled as a single malt. A more concerted effort started in 2009 when a range of aged variants and a pair of no-age bottlings, Fior and Fasque (the name of the Fettercairn estate), was released.
In 2018 Fettercairn was relaunched by Whyte & Mackay with a new range of single malts aged between 12 and 50 years old.
Timeline
1825

Fettercairn built by local landowner Sir Alexander Ramsay

1830

Ramsay sells the estate and distillery to Sir John Gladstone

1887

The distillery is forced to close following a fire

1923

The distillery is sold to Ross & Coulter

1926

Fettercairn is temporarily closed

1939

The distillery is acquired by Associated Scottish Distillers who reignite the stills

1954

ASD stops trading and Fettercairn is sold to Tom Scott Sutherland

1966

With demand strong, Fettercairn's stills are increased from two to four

1971

Fettercairn is sold to Tomintoul-Glenlivet

1973

The company is bought by Whyte & Mackay

1989

The distillery's visitors' centre officially opens to the public

2007

United Spirits buys Whyte & Mackay

2014

Whyte & Mackay is sold to Emperador

2018

Fettercairn is relaunched with a new single malt range and bottle design
Owners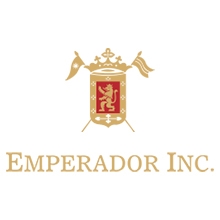 Parent company
Current owner
Previous owners
The Tomintoul Glenlivet Distillery

1971 - 1973

Tom Scott Sutherland

1954 - 1971

Associated Scottish Distillers

1939 - 1954

James Mann

1927 - 1939

Ross & Coulter

1923 - 1927

The Gladstone Family

1830 - 1923

Sir Alexander Ramsay

1825 - 1830
Contact
Address

Fettercairn Distillery




Distillery Road




Fettercairn




Aberdeenshire




AB30 1YB




United Kingdom

Phone

+44 1561 340244

Visitor Opening Hours

Monday

10am to 6pm (Easter-Sept)

Tuesday

10am to 6pm (Easter-Sept)

Wednesday

10am to 6pm (Easter-Sept)

Thursday

10am to 6pm (Easter-Sept)

Friday

10am to 6pm (Easter-Sept)

Saturday

10am to 6pm (Easter-Sept)

Sunday

Closed