Cutty Sark Profile
Blended Scotch Whisky
The majority of Cutty Sark's makeup comes from grain whisky (North British and Invergordon), which pulls together the 40 different single malts, including Highland Park, Glenrothes, Macallan and Bunnahabhain, that comprise the rest of the liquid. Launched at the start of the 1920s, in the midst of an emerging cocktail culture, Cutty Sark can claim to be the first light-coloured blended Scotch whisky whose delicate, soft flavours made a lasting impact among its drinkers.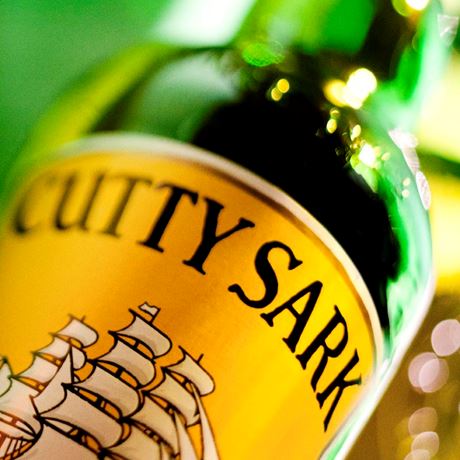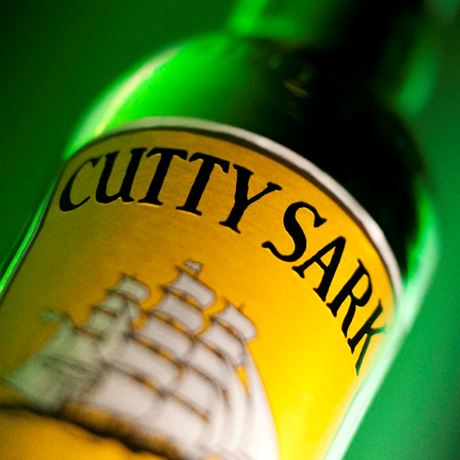 Production type

Blended malt
Blended Scotch
Cutty Sark History
While Prohibition presented a problem for most Americans in 1920, the ban on the sale of alcohol became an opportunity for the owners of London wine and spirit merchant Berry Bros. & Rudd.
While the merchant has been trading at No.3 St. James's Street since 1698, it first moved into whisky in 1915 with a blend named St. James's referenced in its export price list for that year. Over the years a number of blended whiskies from the company emerged, all of which were pale in colour to appeal to the Cognac-drinking partners who equated lightness with quality.
But it was on 23 March 1923 that the Berry's partners decided to create a new brand of blended Scotch whisky to appeal to American drinkers – Cutty Sark, named after the famous British clipper ship that had recently docked in London. During the latter part of that year cases of Cutty Sark were smuggled into the US to appease demand from drinkers with exquisite tastes – unsatisfied with the often foul-tasting moonshine liquor that were dark from added caramel colour, they sought something more refined in goods smuggled into the country.
It is entirely possible that infamous rum runner Bill McCoy himself handled crates of Cutty Sark before his capture by the Coast Guard in November 1923. According to the man himself, his reputation for smuggling quality, authentic liquor into the country gained himself the nickname The Real McCoy.
By the time Prohibition was repealed in 1933 Cutty Sark was already a well-established brand, making exports an easy ride for Berry Bros. & Rudd – less than 30 years later in 1961 Cutty Sark became the first Scotch whisky to sell over one million cases in the US.
In 1936, Robertson & Baxter, which later evolved into Edrington, became the sole supplier of whisky for the Cutty Sark blend. But it wasn't until 2010 when Edrington decided to purchase the brand from Berry Bros. & Rudd, ending its 87-year relationship with the now famous London merchant.
Since then its new Scottish owner has revamped the brand's packaging and introduced two new expressions to the core range – Cutty Sark Storm in 2012 and Cutty Sark Prohibition in 2013, which marks 80 years since the repeal of Prohibition.
Timeline
1920

Prohibition begins in the US and Bill 'The Real' McCoy begins smuggling liquor into the country

1923

The partners of London's Berry Bros. & Rudd decide to create a lighter blended whisky for the US market, Cutty Sark

1927

The first bottles appear on an export list at 56/- shillings per 12-bottle case

1933

Prohibition is repealed, and sales of Cutty Sark that had been smuggled into the US soared

1936

Robertson & Baxter becomes the sole supplier of Cutty Sark whisky

1954

The Cutty Sark ship, after which the whisky is named, is towed into her final resting place in Greenwich

1961

Cutty Sark becomes the first Scotch whisky to sell over 1m cases in the US

1963

A 50ml bottle of Cutty Sark is smuggled aboard the Mercury 9 space mission by Gordon Cooper

2007

Mad Men airs for the first time on television with several appearances from Cutty Sark over its seven seasons

2010

Edrington purchases Cutty Sark from Berry Bros. & Rudd

2011

New packaging is unveiled for the brand

2012

Cutty Sark Storm is launched

2013

Cutty Sark Prohibition Edition is released to mark the 80th anniversary of the end of Prohibition
Owners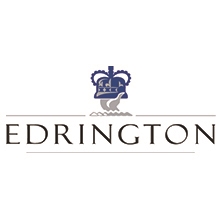 Current owner
Previous owner