Royal Brackla distillery
Highland Single Malt Scotch Whisky
The distillery set up is all about creating and then capturing esters – the fermentation is long, the lyne arms of the stills are angled upwards, the copper conversation a long one, the reflux plentiful. As well as having this fresh perfumed fruitiness Brackla also possesses a clean acidity, and it is this which allows it to cut though the powerful flavours given during ageing in ex-Sherry casks, the maturation style chosen by Dewar's for its single malt release.
Region

Highland

Production type

Single malt

Distillery Status

Working
Royal Brackla History
Whisky making has taken place on this site since 1817 when the irascible Captain William Fraser took out a licence for his Brackla distillery – mainly it would seem to put a stop to the rascally moonshiners who were making a fine living in the surroundings lands.
Fraser may have been a deeply unpopular man, but his whisky was well received. In 1835, it was the first Scotch to be granted a Royal Warrant and the rights to call itself Royal Brackla. This seal of approval from King William IV led to Brackla being known as 'The King's Own Whisky'.
The Fraser connection lasted until 1879 and, like so many other 19th century distilleries, it became closely associated with blending. Andrew Usher, who is recognised as having made the first commercialised blend, was agent for Royal Brackla and became a director in 1887. It passed into the hands of Mitchell & Leith of Aberdeen who sold it in 1926 to fellow Aberdonians John Bisset & Co. (a subsidiary of Booth's the gin distiller) and, when that firm was purchased in 1943, it became part of DCL.
The industry giant increased production in 1964, but was forced to close it down between 1985 and 1991 due to an industry surplus. Four years later, it was one of the distilleries sold to Bacardi-Martini when the then newly created Diageo had to offload Dewar's and attendant distilleries.
It remained a quiet producer of malt for blending until 2014 when Dewar's announced that a five-strong range of single malts would be launched in 2015. Among those from Royal Brackla initially rolled out are a 12, 16, and 21-year-old.
A distillery visitor's centre is also planned.
Timeline
1817

Brackla distillery is founded by Captain William Fraser

1835

The distillery receives a Royal Warrant and prefixes the word 'Royal' to its name

1852

Robert Fraser & co takes over the distillery

1898

The distillery is refurbished and registered under the Brackla Distillery Co.

1919

Royal Brackla is sold to John Mitchell & James Leict of Aberdeen

1926

Mitchell & Leict offload the distillery to John Bisset & Co

1943

Scottish Malt Distillers buys the distillery

1965

The distillery is extended and the maltings are decommissioned

1970

Two additional stills are installed

1985

Royal Brackla falls silent for six years as demand wavers

1993

United Distillers releases a 10-year-old Royal Brackla in the Flora & Fauna series

1997

The distillery is given a £2 million refurbishment

1998

The distillery is bought along with the rest of Dewars by Bacardi-Martini

2014

A 35-year-old expression is released to mark the distillery's 200th anniversary, albeit two years late
Owners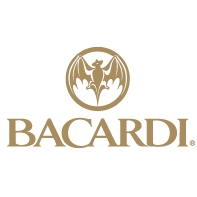 Parent company
Current owner
Previous owners
Contact
Address

Royal Brackla Distillery




Cawdor




Nairnshire




IV12 5QY




United Kingdom

Website

Phone

+44 1667 402002

Visitor Opening Hours

Not open to the public
Missing Information?
We strive to provide the most up-to-date and accurate information possible, but if you think we have missed something or you have an image you'd like to share, then please let us know.
Get in touch