John Dewar & Sons Profile
John Dewar & Sons boasts the fifth-best-selling blended Scotch brand in the world in the shape of Dewar's White Label, which is also the leading blended Scotch in the USA.
The company owns Aberfeldy, Aultmore, Craigellachie, Macduff and Royal Brackla distilleries, with Aberfeldy offering public access via its popular interactive visitor centre, shop and café, Dewar's World of Whisky.
In 2014 Dewar's announced ambitious plans to release expressions at a variety of ages from all five of its malt whisky distilleries under the 'Last Great Malts' banner. Although Aberfeldy had been available as a single malt for some time, bottlings from the other Dewar's distilleries were previously always rarities.
John Dewar & Sons employs 300 people at seven locations throughout Scotland. Along with its five distilleries, the company has warehousing, blending, bottling and packaging facilities in Glasgow and additional maturation facilities at Poniel in Central Scotland.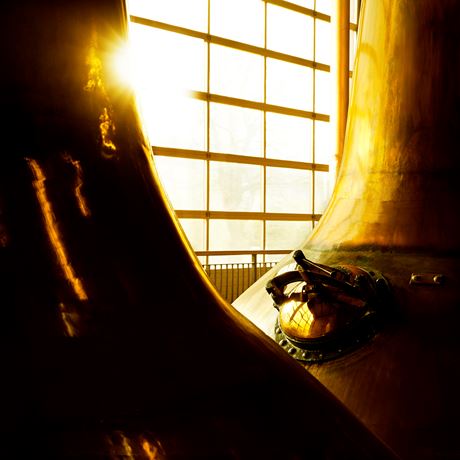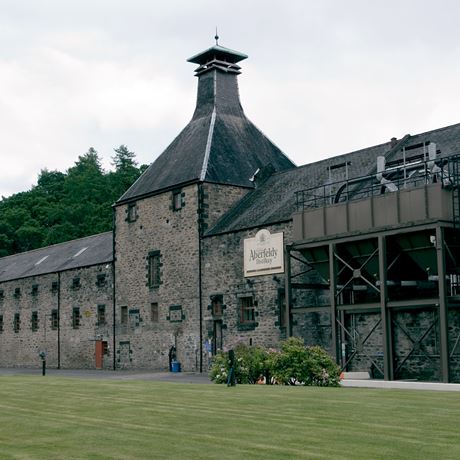 John Dewar & Sons History
One of the most famous names in Scotch whisky, John Dewar & Sons was established in Perth, Scotland by John Dewar, who was born in 1805. At the age of 23 he joined his relative Alex MacDonald at his Perth wine merchant establishment, subsequently becoming a partner, before setting up in his own right in 1846. Whisky was at the core of his business, and in the hands of John's sons Alexander and Tommy, Dewar's blended Scotch became a worldwide success.
Tommy Dewar was an extrovert and a showman, and the perfect 'front man' for the company. Full of energy, he set out in 1892 to visit 26 countries in two years, establishing agents and employing salesmen as he went along, vastly increasing the value of the company as a result.
This was the great boom time for blended Scotch whisky, and the Dewar brothers built Aberfeldy distillery between 1896 and 1898 to provide malt for blending purposes, while Tommy eagerly embraced advertising, even commissioning one of the first moving picture commercials from the Eddison company in New York. 1899 saw the launch of Dewar's White Label.
Hard times were to come, however, and as the Scotch whisky industry struggled financially during the early years of the 20th century, Dewar's merged with rivals James Buchanan & Co in 1915 to form Buchanan-Dewar. Further consolidation within the industry saw Buchanan-Dewar become part of the mighty Distillers Company Ltd (DCL) in 1925.
Dewar's remained an important brand for DCL, but following the 1997 merger of United Distillers and Grand Metropolitan to create Diageo, John Dewar & Sons was sold to Bacardi in 1998 in order to satisfy concerns over monopoly trading. A new headquarters was established in Glasgow's London Road, and Aberfeldy, Aultmore, Craigellachie and Royal Brackla distilleries joined Macduff in the Bacardi portfolio.
Distilleries & Brands
Glen Deveron

Speyside Single Malt Scotch Whisky

King Edward I

Blended Scotch Whisky

The Deveron

Speyside Single Malt Scotch Whisky
Associated companies
Contact
Address

John Dewar & Sons Limited




Bacardi Brown Forman House


Church Green Close


Kings Worthy




Hampshire




SO23 7TW




United Kingdom

Phone

+44 1962 762100