Inchmoan Profile
Highland Single Malt Scotch Whisky
Like Inchmurrin and Inchfad, Inchmoan takes its name from an island on Loch Lomond, and is essentially a heavily peated version of Loch Lomond distillery's Inchmurrin single malt.
It is produced using Inchmurrin's unusual stills – pot stills with rectifying plates in their necks – and has a character that combines light fruitiness and peat.
Releases have been intermittent and small-scale, but Inchmoan has recently been given a new lease of life as part of the Loch Lomond Island Collection. The single malt is now available as a 12-year-old matured in re-charred American oak and refill Bourbon casks, as well as a 1992 Vintage distilled exclusively in Loch Lomond's straight neck pot stills.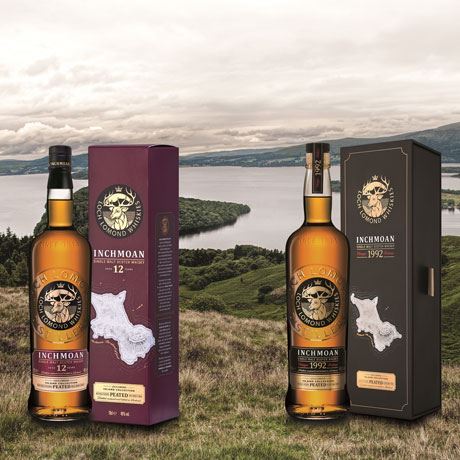 Inchmoan History
Since Loch Lomond distillery began operations in 1966, the plant has earned a reputation for being the most versatile and multi-functional in Scotland.
Additional stills of various shapes and sizes have been installed in the intervening period, including the twin pot stills with rectifying heads that produce Loch Lomond's Inchmurrin and Inchmoan single malts.
Initial releases were infrequent and small in terms of volume, with bottlings appearing in the mid-2000s of varying (but generally quite youthful) ages, typically under the group's Distillery Select label.
In 2014, Loch Lomond was acquired by businessman Colin Matthews, with the financial backing of Exponent Private Equity. Three years later, the company announced plans for a new Loch Lomond Island Collection range of single malts, including Inchmurrin, Inchmoan and Inchfad. Initial releases of Inchmoan include a 12-year-old and a 1992 Vintage.
Timeline
1966

First spirit runs off the stills at Loch Lomond distillery, where Inchmoan is produced

1984

The distillery is temporarily closed as recession hits the industry

1986

Glen Catrine buys Loch Lomond after only a year in the ownership of Inver House

1998

Two 'traditional' swan neck pot stills are added to Loch Lomond's varied collection

2005

A four-year-old Inchmoan appears on the market, followed by sporadic further releases

2016

Two more straight neck pot stills are installed

2017

A new Loch Lomond Island Collection will include two Inchmoan expressions
Owners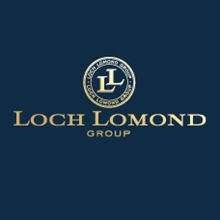 Parent company
Current owner
Contact
Address

Loch Lomond Distillery




Bowie Road


Lomond Industrial Estate


Alexandria




Dunbartonshire




G83 0TL




United Kingdom

Phone

+44 1389 752781

Visitor Opening Hours

Not open to the public