Glen Scotia distillery
Campbeltown Single Malt Scotch Whisky
It could be its years spent as a supplier of fillings for blends, but there are elements of flexibility built into Glen Scotia. Three types of malt are processed [unpeated, medium-peated and heavily-peated] in its open-topped, cast iron mash tun giving wort which is fermented in (new) stainless steel washbacks, but the fermentation time will vary between short (giving nutty) and long (fruity). There is a single pair of stills. The greatest level of investment today is going into wood.
Region

Campbeltown

Production type

Single malt

Distillery Status

Working
Glen Scotia History
The distillery, originally named Scotia, was built in 1832 by Stewart, Galbraith & Co who ran it until 1895. In 1919, it was one of the founding members of West Highland Malt Distilleries which brought together six Campbeltown distilleries in an attempt to share costs and stave off potential closure. Five of the six failed, but in 1924 when the axe was falling across Campbeltown, Scotia was purchased by Duncan MacCallum who had founded Glen Nevis. He was forced to close it in 1928, but it reopened in 1930. That year however, MacCallum committed suicide after owing his life savings in a scam (his ghost is said to haunt the distillery) and it was bought by Bloch Bros [see Glengyle, Scapa] who added 'Glen' to the name.
Bloch retained ownership until 1954, when its distillery estate was sold to Canadian giant Hiram Walker, but clearly Campbeltown malt was not part of its plans and 12 months later it was in the hands of blenders A. Gillies & Co.
They in turn became the Scotch arm of Amalgamated Distilled Products Ltd which supplied bulk and bottled malt in a myriad of names globally. ADP in time owned Barton Brands [see Loch Lomond]. Despite reconstruction work at the end of the 1970s, Glen Scotia closed between 1984 and 1989 and when it reopened it was under the ownership of Gibson International (which had bought ADP).
In 1994, Gibson's whisky interests were bought by Glen Catrine which promptly mothballed Glen Scotia once more. It worked intermittently until 1999, when it returned to fully staffed production. Although a 12-year-old was available, it was more widely available through occasional bottlings by independent bottlers. In 2012 however a new range, with striking wrap-around packaging featuring Highland cows, was launched. With Glen Catrine's subsequent purchase in 2014 by private equity firm Exponent, there are hopes that there will be further investment in plant and brands.
Timeline
1832

Scotia distillery is built by Stewart, Galbraith & Co

1919

Scotia is sold on to West Highland Malt Distilleries

1924

The distillery is sold to Duncan McCallum

1928

McCallum is forced to close the distillery and it falls silent for two years

1930

McCallum commits suicide, and the distillery is sold to Bloch Bros

1954

Now under the name Glen Scotia, the distillery is offloaded to Canadian group Hiram Walker

1955

Hiram Walker, deciding against its recent purchase, sells the distillery to A. Gillies & Co

1970

A. Gillies & Co becomes part of Amalgamated Distilled Products

1984

Glen Scotia closes for five years

1980

The distillery reopens under Gibson International

1994

Glen Catrine purchases Gibson's and mothballs Glen Scotia again

1999

Glen Scotia reopens under Loch Lomond Distillers

2005

Glen Scotia releases a 12 Year Old bottling

2012

Glen Scotia's new range of five core bottlings (a 10, 12, 16, 18 and 21-year-old) is released

2014

The company is sold to Exponent
Owners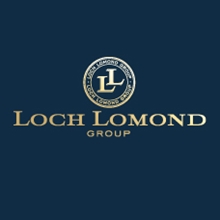 Parent company
Current owner
Glen Scotia Distillery Company
Previous owners
Glen Catrine Bonded Warehouse

1994 - 1996

Gibson International

1989 - 1994

Amalgamated Distilled Products

1970 - 1989

A Gillies & Co Distillers

1955 - 1970

Hiram Walker & Sons

1954 - 1955

Bloch Brothers

1930 - 1954

Duncan MacCallum

1924 - 1930

West Highland Malt Distilleries

1919 - 1924

Stewart, Galbraith & Co

1832 - 1919
Contact
Address

Glen Scotia Distillery




12 High Street




Campbeltown




Argyll




PA28 6DS




United Kingdom

Website

Phone

+44 1586 552288

Email

Visitor Opening Hours

Contact distillery for details
Missing Information?
We strive to provide the most up-to-date and accurate information possible, but if you think we have missed something or you have an image you'd like to share, then please let us know.
Get in touch