Islay Pillaged Profile
Blended Malt Scotch Whisky
Islay Pillaged was one of those daft ideas that became something of an exertion to those who 'took to the oars', but was at heart a meaningful fundraiser for charity.
Ten-year-old malt from Islay's seven distilleries – Ardbeg, Bruichladdich, Bowmore, Bunnahabhain, Caol Ila, Lagavulin and Laphroaig – were 'pillaged' (donated really) to create the first expression of this charity whisky. The whiskies were blended together to produce 250 bottles of Islay Pillaged.
The second iteration was named Celtic Pillage as whisky from Jura and Bushmills distilleries were brought into the hold. This time 500 bottles were auctioned for charity.
In 2007 the plunder became a 14-year-old vatting of whiskies from Jura, Bunnhabhain, Caol Ila, Ardbeg, Lagavulin, Laphroaig, Bruichladdich and Bowmore, bottled at 51.6% abv.
The final iteration of the charity bottling came in 2010 as the Three Isles Classic Pillage – a blend of 10-year-old malts from Tobermory, Jura and Ardbeg distilleries.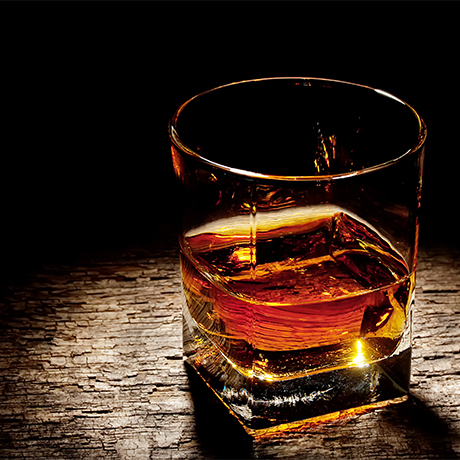 Region

Islands

Production type

Blended malt
Islay Pillaged History
It all started as a daft idea… and became a fêted whisky admired by the likes of broadcaster and Python Michael Palin no less. In 2003 Lagavulin distillery workers Kevin Campbell and Marjorie Orr gathered a team of fellow Ileachs to row 42 miles around the coast of Islay in just 18 hours to collect 25 litres of malt whisky from each of the island's seven distilleries. The malts were then married in cask at Lagavulin and bottled at Bruichladdich before 150 of them were offered for sale to raise funds for the RNLI and Macmillan Cancer Relief Fund. The 'daft idea' raised £25,000.
Two years later Campbell and Marjorie set sail once more to create Celtic Pillage, although this trip involved sailing past all seven Islay distilleries before stopping at Jura and Bushmills in Northern Ireland. The 500 bottles of the cask strength, 12-year-old vatting were silent-auctioned for the Children's Hospice Association of Scotland and the Northern Ireland Children's Hospice with starting bids of £100.
The final bottling in the Pillaged series came in 2010 as a vatting of 10-year-old malts from Ardbeg, Jura and Tobermory distilleries. This time 200 bottles were produced for charity.
Timeline
2003

Islay Pillaged is created following a rowing trip to collect whisky from Islay's seven distilleries

2005

500 bottles of Celtic Pillaged are auctioned for charity

2010

The last bottling in the series, Three Isles Classic Pillage, are produced following a trip to three island distilleries